Make your home eco-friendly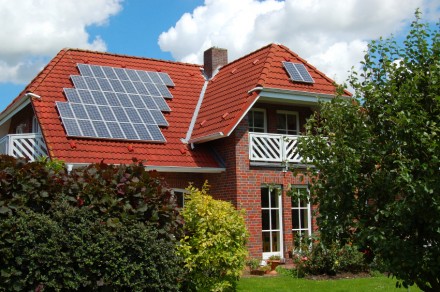 With the rising temperatures, gobal warming is making its presence felt, making it the right time to develop an eco conscience.
Did you know that small modifications at home can make your living space ecofriendly? BT helps you go green with these simple tips…
Switch to CFL lights
They may not be as soothing as incandescent lights, but CFL bulbs save a lot of energy. For those who complain about them being too bright, there are several options available in the market these days so that you get the effect you desire. What's more, CFL bulbs are light on your pocket.
Plant a herb garden
Many of us like having potted plants at home, but instead of growing decorational flowers, plant a herb garden. They don't require a lot of effort since they are easy to grow. Plus, it's great to know that your herbs are pesticide-free and that what you are eating is healthy .
Make a compost bin
Composting is a great way to turn household trash into nutrient-rich supplement for plants. Take a bin (such as an old bucket) and make a couple of holes on the side and bottom. Layer this with broken bricks and sprinkle some water. Now place bagasse (the residue of sugarcane once the juice is squeezed out) and place it on the bricks. Sprinkle more water. Add a fistful of compost and the pit is ready.
Stop using plastic bags
The reason you have to pay for plastic bags at stores is to discourage its use.
Keep a reusable bag in your handbag or car so that it comes in handy whenever you go shopping -be it at the grocery store or the mall.
Use cloth instead of paper to clean
Find yourself always reaching out for kitchen towels or tissues to clean up a mess? Break the habit and use cloth instead. And you don't have to go out and buy fancy towels either; simply recycle and make rags out of old T shirts or towels.
Use low flow showerheads
Replace your existing showerheads with low flow ones as this can save around a 100 litres of water a day (depending on use). Also ensure that your water heater is insulated well to save energy, or replace it with a solar heater.
Switch off all lights at home
Most Indian families leave at least one light on at night as people believe that a house must not be draped in darkness.
But this is a criminal waste of electricity and is really not required.
Plug leaks
Have a leaky faucet? Get it fixed! You may think that the single drop of water that drips every few seconds isn't some thing that you must bother about, but that single drop accumulates into sever al litres a day . Pay a plumber a nominal . fee to fix a leak and to save water and see a marked difference in your water bill.
Live an unplugged life
Electric appliances like TVs, computers and iPod docks continue to consume large amounts of energy even when they are in standby mode. So ensure that you switch them off completely and even take the socket out of the plug point.
Don't miss the stories
followIndiaVision India News & Information
and let's be smart!