New job-market algorithm helps couples find work in same cities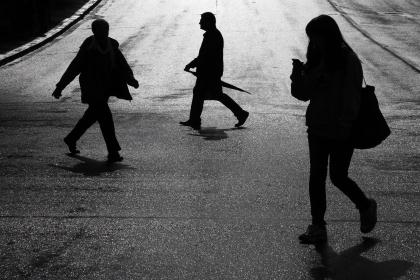 New job-market algorithm helps couples find work in same cities
Washington – When doctors graduate from medical school, for instance, they apply for first jobs through a national clearinghouse in which both job-seekers and institutions express their preferences; a computer program determines the results.
That means two-doctor couples are often fearful of not landing in the same geographic location.
Now a paper co-authored by an MIT economist sheds new light on the circumstances in which these job-placement programs can, in fact, accommodate married couples quite well.
MIT economist Parag Pathak, who helped conduct the study to "try to understand how far we are from some kind of optimal system."
The paper, "Matching with Couples: Stability and Incentives in Large Markets," was written by economists Fuhito Kojima and Alvin Roth of Stanford University, along with Pathak.
In medicine, these mechanisms aim to create a set of "stable matching" results for each year's applicant pool — that is, job placements in which, after preferences are listed, interviews are conducted, and mutual job decisions are made, there are no remaining pairs of doctors and hospitals who would sooner be matched with each other, but are not.
These job-market clearinghouses are built on a simple theory first formalized in 1962 by mathematicians David Gale and Lloyd Shapely.
They designed an influential "deferred acceptance" algorithm showing how prospective market partners could pair off without any preferred matches being ignored.
But in the medical job market, that theory breaks down when couples apply for jobs at the same time; the 1962 algorithm depends on everyone making decisions independently.
The study has been published in the Quarterly Journal of Economics.
Don't miss the stories
followIndiaVision News & Information
and let's be smart!