How teens choose their pals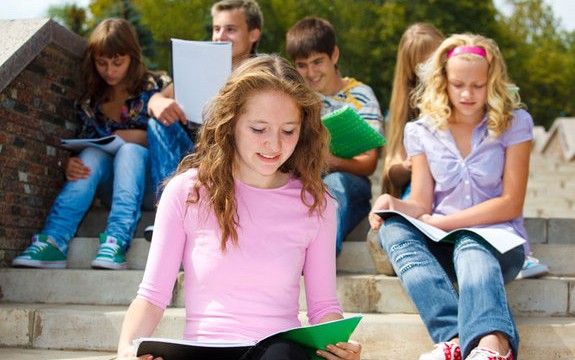 How teens choose their pals
Washington – While it is a common perception that teenage friendships are formed by joining cliques, a new study has revealed that the courses students take have powerful effects on the friendships they make.
The study led by a Michigan State University scholar indicated the pattern of course-taking is distinctive to each high school. In one school, for example, friendships may form among students taking woodshop, Spanish and European history, while in another it may be among students taking agricultural business management, advanced accounting and calculus.
Kenneth Frank, professor in MSU's College of Education, said that their argument is that the opportunities an adolescent has to choose friends are guided by the courses the adolescent takes and the other students who take the courses with them. Moreover, the pattern of opportunities differs from school to school.
It was found that students were more likely to make friends in small classes, often electives, which set them off from the general student population.
Students who take the same set of courses tend to get to know each another very well and focus less on social status, such as how "cool" someone is. They're also less likely to judge classmates on visible characteristics like race and gender.
The study is published in the American Journal of Sociology.
Don't miss the stories
followIndiaVision India News & Information
and let's be smart!