AAP targets BJP's rural votes in Delhi, opposes Land Act ordinance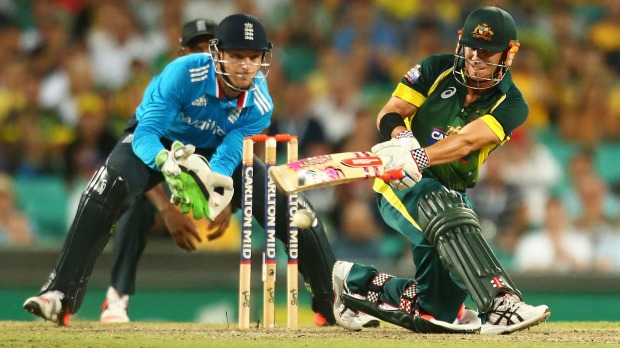 BJP President Amit Shah may have pulled off a coup by roping in Kiran Bedi to be the face of the party's campaign in the Delhi assembly elections apart from Narendra Modi, but the Aam Aadmi Party (AAP) is not going to be a pushover. The latter, conscious that it may have lost a part of the urban middle class vote, is seeking new niche areas to expand its constituency. In particular, the rural outskirts of Delhi, where the BJP did well the last time.
A banner at a dharna site in a remote corner of Kanjhawala on the outskirts of north Delhi reads in bold: Bhumi Bachao Andolan. It is organised by the Jan Sangharsh Vahini, NAPM. A small group of men and women is sitting below a tent to protest against the Modi's government's recent ordinance on the Land Acquisition Act, which makes it easier to acquire land for projects even while retaining the compensation structure as before.
The convenor of this dharna, Bhupendra Rawat, is at pains to explain that he is not affiliated to any political party. His is a non-political farmer's forum and he talks about how the NDA's ordinance returns us to the days of the British Raj (the old Land Acquisition Act was legislated in 1894). In theory, given the Congress decision to oppose the NDA ordinance, this protest should mean more votes for the Congress.
But clues to the political intent of the protest became clearer after Rawat finished speaking. In came Deep Khatri, who went hammer and tongs against the ordinance and vowed that he would not allow an inch of land to be acquired by the government. He identified himself as convenor of the Aam Aadmi Party's Gramin Morcha. He appealed to those gathered at the dharna site to back Arvind Kejriwal's party. Many other participants were happy to say they were AAP activists and argued that Kejriwal would spike Modi's land ordinance in Delhi.
This shows that AAP is seeking to mobilise opinion in a section of voters in Delhi, especially Jats, who have so far remained immune to its influence. AAP did not get a single seat from Outer Delhi's 21 assembly segments. Contrary to the popular perception that the National Capital territory of Delhi is a fully urbanised state, the statistics suggest that the city has 360 villages and, out of 70 assembly constituencies, eight are predominantly rural, where a lot of farming is done.
For instance, around 100 metres away from the Jan Sangharsh Vahini's dharna site in Kanjhawala, there are acres of lush green multi-cropped farmland. The neighbouring Karala village is predominantly an agricultural area. Another 24 constituencies have a mix of semi-urban and rural areas.
AAP has quietly penetrated these areas. It has, in effect, hijacked what could have otherwise been a Congress USP. Its regular "volunteers" and the newly-created members of the Gramin Morcha have been reaching out to landed voters, dishing out a good mix of fact and fiction to entice the electorate. If any section decides to opt out of the BJP, it could be AAP rather than Congress which gains.
For the Congress, which is the real author of the Land Acquisition Act, it means that AAP will reap what it sowed.
Col (Retd) Devendra Sehrawat, an AAP candidate from Brijwashan assembly constituency, claimed this time his party would win a good number of seats from this region. His cap had a Kejriwal picture on it with the inscription, Iss bar purn bahumat (this time full majority). Sehrawat is hoping that the Land Acquisition Ordinance will turn Jats against the BJP and lead him to victory in this election.
The BJP is not unaware of AAP's attempts to make inroads in this segment of the electorate. In the last assembly elections, as also in the parliamentary elections, Jats had overwhelmingly voted for the BJP. In a closely contested election, the division of votes in one community or in some communities could tilt the balance.
Former state BJP president Vijendra Gupta admitted to Firstpost that his party needed to proactively counter the "disinformation campaign" unleashed by AAP's front organisations and its volunteers. He said that "this ordinance is reform-oriented and is one of the achievements of our government at the centre. We don't have to be defensive over this issue. Once we go out and tell the people about the merits of the amendments and how beneficial it would be for them, both in the short and long run, they are going to support us. The Aam Aadmi Party's attempts to misguide people is going to fall flat." Though he will most probably be contesting from the neighbouring Rohini assembly constituency, Gupta is already talking to farmers in nearby rural areas to fight AAP's inroads.
AAP has utilised the time between February last year, when it resigned, and especially the last seven months, to micro-target issues in each of the 70 assembly constituencies. This is surely likely to cause the BJP some serious worries.
Beyond Kiran Bedi, the BJP needs to look at the real issues in various constituencies and voter segments.
Don't miss the stories
followIndiaVision India News & Information
and let's be smart!