Andhra's special status to stay without constitutional amendment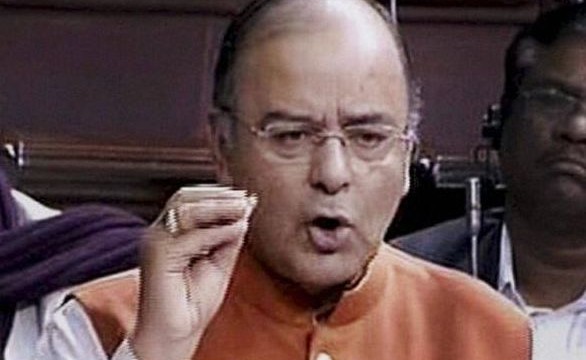 Andhra's special status to stay without constitutional amendment
Hyderabad – The central government has decided that constitution's article 371D will continue in both successor states of Telangana and Andhra Pradesh following the bifurcation of! the existing state but this may not require a constitutional amendment! as claimed by those opposing the division.
The Andhra Pradesh Reorganisation Bill 2013, tabled in the state assembly Monday, proposed an amendment to the article, which is intended to ensure equitable distribution of education and employment opportunities for backward regions.
Though this proposed amendment has been made part of the reorganization bill, those opposing the state's division still argue that it required constitutional amendment which requires two-third majority in parliament as well as approval by 50 percent of the state legislatures.
In fact, Chief Minister N. Kiran Kumar Reddy and his cabinet colleagues from Seemandhra (Rayalaseema and coastal Andhra) believe that the state will remain united as the UPA government would not be able to get the constitutional amendment approved by the Parliament.
"The government can't go ahead with the bifurcation as it will be nearly impossible for the UPA to ensure two-third majority to pass ! the constitutional amendment," said Minor Irrigation Minister T.G. Venkatesh.
The Seemandhra legislators, irrespective of their party affiliations, are gearing up to raise this issue during the debate on the bill in the state assembly.
However, Telangana protagonists have charged the chief minister and Seemandhra ministers of spreading misinformation to confuse people. Leaders of Telangana Rashtra Samithi (TRS) argue that no constitutional amendment is required.
The Group of Ministers (GoM), which went into various issues relating to bifurcation, reportedly shot down a proposal by the law ministry that article 371D be amended with the approval of parliament and 50 percent of the state legislatures.
The bill has mentioned the subject under the headline "legal and miscellaneous provisions" in part 12, proposing amendment to the article to add the words "State of Telangana" along with the "State of Andhra Pradesh".
Article 371D, added to the ! constitution through 32nd amendment in 1973, empowers the president to ! issue orders from time to time providing for equitable opportunities for people belonging to different parts of the state.
The amendment was brought following an agreement on a six-point formula between leaders of the state on Sep 21, 1973, following massive and violent protests in Telangana and later in Andhra for separate states.
The formula was aimed at a uniform approach for accelerated development of the backward areas of the state and to provide equitable opportunities to different areas of the state in the matter of education and employment in public services.
Don't miss the stories
followIndiaVision News & Information
and let's be smart!