Black money: Will SIT be able to do what the ED could not?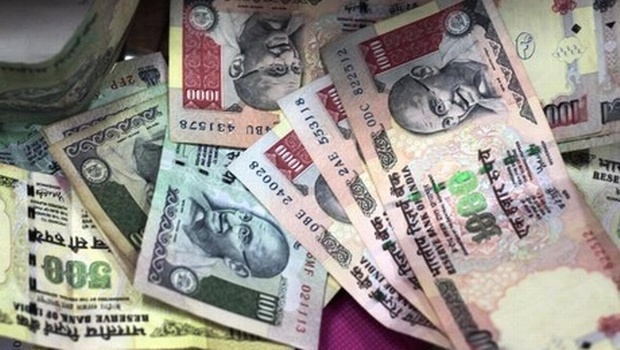 While the UPA government was almost hesitant to set up an SIT to probe and track down black money stashed abroad, the Narendra Modi-led government in its very first cabinet meet set up the SIT. The SIT had its first meeting today during which the road map on how to proceed further was decided. Sources privy to the meeting said that the SIT headed by former Supreme Court Judge B Shah decided to examine whether some of the black money cases could be put on fast-track.
However, the question still remains as to whether this SIT will be successful in doing what the Enforcement Directorate could not do during UPA's regime. BJP leader Subramanian Swamy during a debate on CNN-IBN said, "The system that has been set up is independent of the Finance Ministry unlike the last probe. They will report to the Supreme Court and it will take the decisions." After resisting any such move for over three years, the UPA government had revealed names of 18 persons in the Supreme Court who allegedly stashed black money with LST bank in Liechtenstein and against whom prosecution have been launched by the Income Tax department. Swamy said, "Nothing happened because the Income Tax department has limited powers. But this time the Supreme Court is involved. The failure to bring back black money in the Liechtenstein case was a political failure." Former additional solicitor general Bishwajeet Bhattacharya pointed out that the SIT had a herculean task ahead. "It will be a herculean task. Prevention of Money Laundering Act does not cover Foreign Exchange Act. This SIT will face a tremendous task at hand," he said. Meanwhile corporate lawyer HP Ranina said, "Wealth which has been legitimately held cannot be touched. What we are speaking of is people who have money unaccounted. No one keeps money in his own name. People set up off-shore companies and then the companies hold the money. The Swiss authorities will not be able to trace it to Indian owners." Criticising the nexus between politicians and businessmen who have black money stashed abroad former editor-in-chief of Outlook Magazine Vinod Mehta said, "… the fundamental question is that black money is held by businessmen and politicians. Businessmen are BJP's friends. Will Modi go after his own friends? There is sudden stop because there is no political will." The general perception among the people of the country however is that the BJP is more serious than the Congress in going after black money. Swamy said, "The difference between the BJP and the Congress is that the Congress didn't agree to the SIT. We are a party that is far more democratic. There are enough people to make sure that this is brought to a finality." Defending his party Congress leader Salman Soz said, "The Congress has for a long time has laid the groundwork which will now help the BJP to get to the root of the black money problem. It is great that the SIT has been formed." "We have this obsession that we talk of one type of black money that is stashed outside. There is so much black money in India as well," he added. Monday's meeting was chaired by former Supreme Court Judge MB Shah and attended by former Supreme Court Justice (retd) Arijit Pasayat as its vice chairman and top officials of 11 high-profile agencies and departments including the Intelligence Bureau, Research and Analysis Wing (R&AW), CBI and Enforcement Directorate. Ranina said, "With the SC monitoring the SIT things will move… the present government, I think, is very sincere in its determination to root out black money." "We have two of the finest retired judges who are the helm of the SIT. We have got a very good team leader," Bhattacharya said, supporting Ranina's argument. Given the fact that the BJP has fast tracked its game on black money, can we safely say that there was lack of political will in the UPA? Soz says, "we know the UPA has made some mistakes. We should give this government time. It is good that they formed the SIT. We must be careful. In this particular election, humongous amounts of money was pumped in. We believe this is black money, they wont agree." While there may be black money stashed away abroad, there is also a belief that much of it is actually in the country and has been invested in real estate. Bhattacharya said, "The order of the SC very categorically states that this SIT will have the jurisdiction to go into black money in India as well." However, Mehta argued, "The SC is a stickler for technicalities. If they get the names in a sealed envelope and the Swiss say you cannot disclose them, then we will go back to square one." "There are big names involved and some of them could be friends of Modi. And we have to see if he will go after them," he said. Stating that the BJP is aware of the public mood, Swamy said, "We have seen the public mood today. It will only take six months for public to be against us. And hence we have to be time bound." "If Mubarak can be exposed then anyone can be exposed. Some of the big names have been toppled by people in this election," he said.
Don't miss the stories
followIndiaVision India News & Information
and let's be smart!