Congress complains to EC over Modi's 'Mama', Sonia's illness comments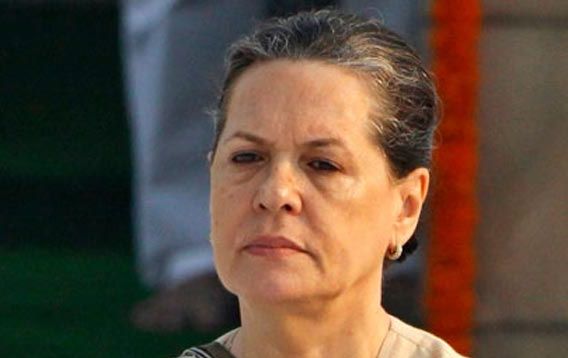 Congress complains to EC over Modi's 'Mama', Sonia's illness comments
New Delhi – The Congress Party on Monday confirmed that it filed a third complaint with the Election Commission of India against Bharatiya Janata Party prime ministerial candidate and Gujarat Chief Minister Narendra Modi.
Speaking to ANI TV, the head of the Congress Party's legal cell, K.C.Mittal, said that complaints had been lodged against Modi for his personal attacks on party president Sonia Gandhi and vice president Rahul Gandhi.
Mittal said that the Congress was not all happy with Modi referring to Sonia Gandhi's illness, nor with his "Mama" comment on Rahul Gandhi.
"Modi's 'Mama' comment and his comment on Soniaji's illness violates the Model Code of Conduct (MCC). It is our third complaint against Mr. Modi and the BJP," said Mittal.
"It is on the Chhattisgarh rallies in Raipur, Durg and Naintara, where Narendra Modi has made these personal attacks. This is morally not correct and against the Model Code," he added.
It maybe recalled that at an election rally in Bemetara, Chhattisgarh, last week, Modi directly trained his political vitriol on Sonia and Rahul Gandhi,habitually referring to them as "Madam" and "Shehzada" (prince)."
With reference to Sonia Gandhi, Modi said: "Madam, you are ill. Let the shehzada (prince) take over. And, let's see then if he can deliver round-the-clock electricity to Chhattisgarh."
He was referring to the fact that Mrs. Gandhi has been traveling abroad for medical check-ups, and the fact that her party has refused to comment on whether she has cancer, as reported by some sections of the media.
In Rahul Gandhi's case, Modi has repeatedly mimicked the Congress vice president during his rallies in Chhattisgarh.
Playing to the crowd at a rally in Raigarh, Modi paused dramatically after a sarcastic reference to the 'Shehzada', and pretended to roll up both his sleeves in an exaggerated manner.
The BJP prime ministerial candidate was rewarded with laughter for his efforts.
Tearing into the Congress number two, Modi mocked at the former's comments on systemic problems that he suggested have prevented the development of backward regions in states like Chhattisgarh.
"The shehzada says we have to change the system. Who put these systems in place for last 60 years? Who made them, Shehzade? Your father, your grandmother, your grandfather put these systems in place and then destroyed them for vested interests," Modi claimed then.
The 63-year-old politician, whose party BJP is hoping to win a third term in the state polls being held in two phases, said his political rival was so preoccupied with monitoring him that it has no time or attention to expend on running the country.
At another rally in Mahasamund, Modi repeated his reference to Rahul Gandhi's "mama" or maternal uncle, which is being seen as an attempt to remind voters of the Italian origin of Sonia Gandhi.
"Ask the Shehzada, did he get the Rs. 10,000 crores that this state got, from his 'mama's' house?" he said, bringing up Mr Gandhi's comment that the central funds received by the state had been wasted by the BJP government.
He said that if you want India to be corrupt-free, you have to be Congress-free.
Referring to comments made by the Samajwadi Party that a former tea seller should never aspire to be a prime minister, he said: "A tea-seller PM is better than a PM who sells the country. For their advantage, Congress has always misused the system. NOw, they think it won't work."
He asked then: "After all the blunders they have made, does Congress have the right to ask for your votes?
"By insulting the poor of the nation, these UPA leaders have been cheating the poor. The poor of the nation will have their revenge. The  Congress does not believe in any form of democracy. It changes Naam (names), Nishan (targets), Naara (slogans), but Niyat (its intentions) have not changed," said Modi.
"These days the Congress doesn't have time to work for the people. They only keep checking what Modi is doing," he added then.
Don't miss the stories
followIndiaVision India News & Information
and let's be smart!