Delhi government formation: Lieutenant Governor Najeeb Jung invites parties for talks to end political uncertainty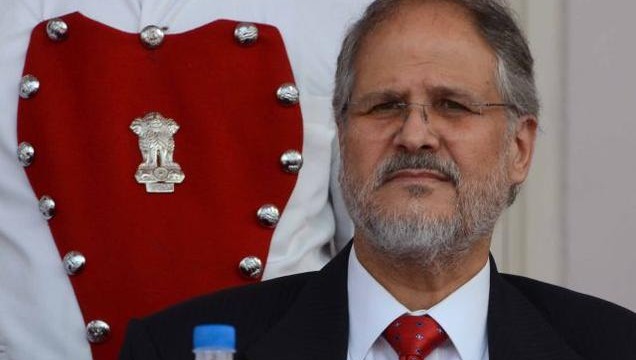 President's rule recommended in delhi : Najeeb Jung
Lieutenant Governor Najeeb Jung on Monday invited main parties BJP, Congress and AAP – for talks, kick-starting fresh efforts to install an elected government and will take a final decision soon to end the eight-month- long political uncertainty in Delhi.
Jung first invited BJP for talks on whether it is interested in taking a shot at the power, being the single largest party in the Assembly.
Reports are also emerging that Prime Minister Narendra Modi and BJP chief Amit Shah favour fresh elections. Sources in BJP said the dominant view in the party is that it should go for polls and not take power by "manipulation" as Prime Minister Narendra Modi's rating was still going "high" and enthusiasm among the party workers has increased following victories in assembly elections in Maharashtra and Haryana.
Sources in LG's office said a "final decision" on the political situation is likely to be taken at the earliest based on views of the three political parties.
AAP leader Rahul Mehra said, "BJP won all Lok Sabha seats in Delhi, they have government in Haryana and Maharashtra but scared to go to polls here as they know they have tough fight here."
However, congress is firm on its demand of fresh polls. Congress leader JP Aggarwal said, "Our stand has been the same, we want fresh polls in Delhi. BJP can't decide what to do. Earlier they said depending on what LG says they will take a call, now they say party ready for polls."
The Supreme Court on Thursday had expressed satisfaction over Lt Governor Najeeb Jung's recent moves to explore the possibility of government formation in Delhi and said that he should be given more time as "there could be a minority government with outside support".
The Centre on October 30 told the Supreme Court that President Pranab Mukherjee has given his consent to Jung's proposal to invite BJP to form the government in the national capital. Jung last month had sent a report to the President seeking permission to invite BJP to form government in Delhi. In the report, Jung gave a detailed analysis of the political situation and underlined the need to have an elected government in the city which is under President's Rule since February 17 following resignation of the Aam Aadmi Party government after being in power for 49 days.
The Election Commission on Saturday had announced bypoll to three Assembly constituencies on November 25 but if the Lt Governor dissolves the Assembly then the bypolls will not take place. The BJP has been maintaining that it will take a decision on government formation in Delhi after getting an invite from the Lt Governor. Currently, BJP, along with ally Akali Dal's lone MLA, has 29 legislators and will require the support of five more MLAs to prove majority in the Assembly.
The government led by Arvind Kejriwal had resigned on 14 February after the party's pet project, the Jan Lokpal Bill, could not be passed due to opposition from BJP and Congress.
President's Rule was imposed in Delhi on February 17. The Lt Governor had not favoured dissolution of the Delhi Assembly as recommended by the council of ministers headed by Kejriwal and kept the Assembly in suspended animation. Congress and Aam Aadmi Party have been demanding immediate dissolution of the Assembly to pave way for holding of fresh elections.
BJP had emerged the single largest party after the Assembly polls in December last year with 31 seats apart from the support of ally Akali Dal's one MLA in the 70-member House. But its numbers have now come down to 28 after three of its legislators–Harsh Vardhan, Ramesh Bidhuri and Pervesh Verma–were elected to Lok Sabha.
Don't miss the stories
followIndiaVision News & Information
and let's be smart!