Former allies will return to NDA: Gadkari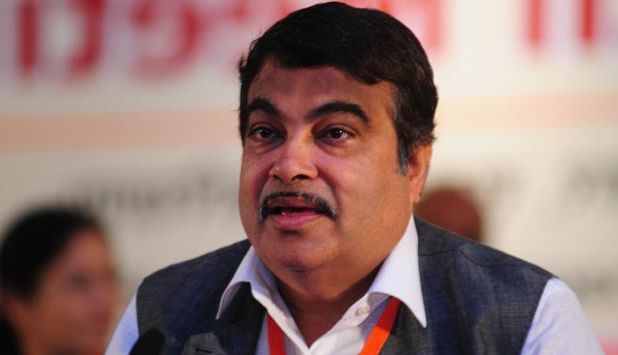 Former allies will return to NDA: Gadkari
Claiming that some of the United Progressive Alliance constituents were in touch with the party, the Bharatiya Janata Party leader Nitin Gadkari on Sunday said several former allies could return to the National Democratic Alliance fold if the party crosses the "magic figure" of 175 in the upcoming Lok Sabha elections.
Mr. Gadkari, former BJP chief, was upbeat over the party's prospects in the current round of Assembly polls.
He rejected demands for reconsideration of Narendra Modi as BJP's prime ministerial candidate in the wake of the snooping issue.
He accused Congress of "playing politics of character assassination" of its detractors.
In an interview to PTI, 56-year-old Gadkari dubbed the UPA-II as a "sinking ship" and said, "we talk to all parties and keep in touch with them".
"When the ship starts sinking, then those in it do not sit tight and meet the watery grave. When the water starts crossing the danger mark, they depart telling the captain that they are sorry. You know who they are," he said without elaborating.
NCP, National Conference and RLD are some of the prominent constituents of the Congress-led UPA. While National Conference has already said that it will have nothing to do with BJP, RLD has allied with BJP in the past.
NCP's Sharad Pawar had on October 12 attended a function organised by Mr. Gadkari's Purti Group in Nagpur, where he had said "there are no untouchables in politics".
Trinamool Congress, DMK and JVM (P) have left the UPA alliance.
Mr. Gadkari was asked whether any of the UPA allies were in touch with BJP.
Magic figure
On the issue of prospective allies, he recalled that when Atal Bihari Vajpayee was the Prime Minister, there were several constituents of NDA.
"When we will cross the magic figure of 175, then those who had left us after being unhappy and disappointed will come back and together we can…," an upbeat Mr. Gadkari said, dubbing politics as "a game of convenience, compulsion, limitation and contradictions."
"Right now there is no such proposal," he said when asked about the talk of an alliance in Haryana with INLD whose leaders are in jail in a graft case.
"We will contest all the seats from these states," he said to a question on how many seats the BJP would contest from Andhra Pradesh, West Bengal, Odisha, Kerala and Tamil Nadu where it does not have much presence or allies.
Mr. Gadkari, who quit as the BJP chief a year back in the wake of a controversy over funding of the Purti group, claimed he was "innocent" saying he was a "victim of a political conspiracy".
"In the last one year, I have not got any notice nor any proceedings initiated against me. There has neither been any charge, or any action against me in the last one year and this proves that I am innocent", he said.
"I am innocent"
Mr. Gadkari said he does not lament over failure to get a second term as BJP chief, but is pained by the way a section of the media tried to "paint him black" even when he was leading an honest life and working for the larger cause of the society.
Accusing Congress of playing politics against those who oppose it, he said whether it was Ramdev or Narendra Modi, the ruling party was out to destroy their reputation.
"This is not good politics," he added.
Recalling that AAP chief Arvind Kejriwal had made several charges against him, Mr. Gadkari said all allegations have been proved false.
"I have never hankered for any post nor had ever gone to anyone asking anything for myself… I have always held that politics is an instrument for socio-economic change and have been working for those exploited and weak," he said.
Mr. Gadkari said he does not like being called an industrialist and is actively working in the field of cooperatives, education, water conservation, and agriculture in Vidarbha which has witnessed a spate of farmers suicide.
Don't miss the stories
followIndiaVision India News & Information
and let's be smart!