Ganguly faces heat after intern's affidavit made public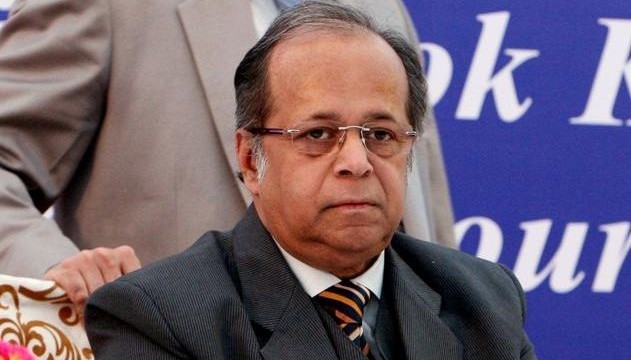 Ganguly faces heat after intern's affidavit made public
Kolkata – Former Supreme Court judge A.K. Ganguly faces intense pressure to step down as West Bengal Human Rights Commission chief, as Additional Solicitor General Indira Jaising went public with an intern's affidavit! describing the act of sexual harassment.
The affidavit was submitted by a young woman, a law intern, before the three-judge committee of the Supreme Court that was formed to examine allegations of sexual misconduct by the retired judge.
"I would like to ask Justice Ganguly if this is indeed how he would like his child to be treated?" asked Jaising in an open letter to Ganguly published in a national daily. Jaising also published excerpts from the intern's affidavit.
Jaising, who has written to Prime Minister Manmohan Singh seeking Ganguly's removal as West Bengal human rights panel chief, justified her decision to publicise the affidavit, saying the issue concerned the integrity and functioning of the rights panel.
"The issue doesn't concern just her (the young woman who submitted the affidavit). Rather, it concerns the integrity of the institution and the functioning of the West Bengal Human Rights Commission. That is why I have chosen to release it in the public domain," Jaising said.
Jaising, in her l! etter, offered a detailed account of the sequence of events leading to the allegations of sexual misconduct.
Following Jaising's move, the chorus for Ganguly's removal has gained further ground. Union Law Minister Kapil Sibal too demanded Ganguly's resignation.
The ruling Trinamool Congress in West Bengal has been at the forefront of protests, seeking Ganguly's resignation, and Chief Minister Mamata Banerjee has twice written to President Pranab Mukherjee urging action in the case.
Meanwhile. protestors Monday gathered outside the office of the Human Rights Commission in Kolkata to press for Ganguly's resignation.
"We will continue to protest until he resigns from the post. How can a person who has been accused as well as indicted of such a heinous act hold on to a such an important post?" one of the protestors said.
Ganguly has so far remained defiant, and refused to comment on the matter. He said Monday, however, that the publication ! of the affidavit was not proper.
"I don't want to comment on the! issue, but I think it (affidavit) should not have been made public," Ganguly told IANS.
Don't miss the stories
followIndiaVision News & Information
and let's be smart!