Government not serious about utilising Nirbhaya fund: BJP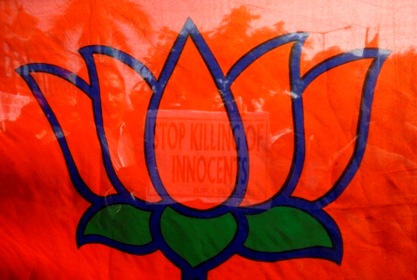 Government not serious about utilising Nirbhaya fund: BJP
New Delhi – As the Rs 1,000 crore Nirbhaya fund remains untouched even after a year, Bharatiya Janata Party (BJP) spokesperson Meenakshi Lekhi today said that the government is not at all serious about using the fund and are not interested in spending the amount.
Lekhi said that the BJP had made many suggestions about the same, but the present government is totally non-serious when it comes to women's issues.
"Rs 1000 crore Nirbhaya fund which was created last time, it appears that the government was non-serious about the issue itself and it shows by not spending any money out of it, just shows that it was only a 1000 crore worth of PR exercise which they continued for one year, but they had absolutely no plans so far as the benefit of this fund should have gone to the people and the women especially of this country who are a deprived lot," said Lekhi.
Meanwhile, social activist, Ranjana Kumari accused the government of not doing anything concrete in relation with the women security issue.
"This is definitely government lethargy and their constitutional inferiority is evident. The fund was supposed to be channelled in 10 districts to establish women harassment cells and those cells have till date not been made. So, if we really have to work for the security of women in this country and keep them safe, the government has to do something concrete," she said.
"And if the government would have given Rs 1000 crore, the state governments would have also contributed at least Rs 1000 crore which becomes a total of Rs 2000 crore. This would have been utilised in doing something towards the issue, but nothing has been done till date, which is really unfortunate," she added.
Voicing the same sentiments, women rights activist, Annie Raja, questioned the government's intentions, saying that just passing legislations is not the solution to the problem.
"It is a question of political will and social commitment. The implementation is the most important part, you can bring in hundreds of legislations and you can pass many Acts, but why are you passing a legislation? It has some purpose. If you are not interested and you are not committed to that purpose that is what we are seeing, that is what is happening with the UPA 2, which is led by the Congress party and I am not surprised," she added.
"Rs 1000 crore Nirbhaya fund cannot solve the issue which today the women are facing. We have many women-friendly legislations in our country but what about all those legislations. Are you sincere in monitoring that these legislations are implemented in letter and spirit up to the grass root?" she asked.
On December 16 last year, the physiotherapist student was brutally raped in front of her male friend by six people including a juvenile in a private bus.
The couple was later thrown out of the bus on the cold night. The woman died from her injuries 13 days later in a hospital in Singapore.
All the accused were arrested and charged with sexual assault and murder. One of the accused, Ram Singh, died in police custody on March 11,2013 in the Tihar Jail.
The juvenile was convicted of rape and murder and given the maximum sentence of three years' imprisonment. On September 10, 2013, the four remaining adult defendants were found guilty of rape and murder and three days later were sentenced to death by hanging.
Don't miss the stories
followIndiaVision News & Information
and let's be smart!