Hotel Taj 'disappointed' at 26/11 compensation case in Britain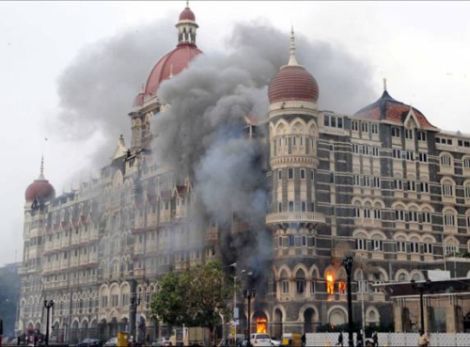 Hotel Taj 'disappointed' at 26/11 compensation case in Britain
Mumbai – The Indian Hotels Co. Ltd expressed "disappointment" over a London High Court ruling that a victim of the 26/11 terror attacks in Hotel Taj Mahal Palace could fight his compensation case ag! ainst the hotel in a British court.
A 33-year-old B! ritish national William Pike has filed the compensation case against the hotel. He was paralysed while trying to escape during the Nov 26, 2008 terror attack and is now confined to a wheelchair.
Pike has demanded that his compensation case should be heard in a British court while the Hotel Taj Mahal Palace had argued that it should be heard in India as the terror attacks took place here.
"The acceptance of jurisdiction by the English court was made without any detailed consideration of the merits of the claim. It was a purely procedural decision," said the IHC, part of the Tata Group which owns the hotel that was one of the prime targets of the terror attacks.
"This tragedy in which many staff and guests were killed or injured was not the fault of the hotel owners and management, and the claim will continue to be vigorously defended. Many of our brave staff will give evidence at the trial. We do not consider it appropriate to make any further comment at! this time," the IHC said in a statement here late Thursday.
It pointed out that the Taj Public Service Welfare Trust Fund was founded to offer relief to those affected by the terror attacks.
"William Pike has already been the beneficiary from this Trust," the IHC pointed out.
While granting the relief to Pike Thursday, the London Court observed that the case in India could take 20 years to complete with about 15 years in the high court plus five years on the first appeal.
In Britain courts, it is expected that the case could be disposed off in a very short period, bringing solace to Pike, an advertising copywriter.
Pike, along with his girlfriend Kelly Doyle, was staying at the hotel when the hotel was attacked by Pakistani terrorists.
The duo first hid in a bathroom as the hotel went up in flames. Later, they smashed the room window and tied up some bedsheets and curtains to lower themselves out.
However, the curtains and b! edsheets could not bear Pike's weight and he crashed around 50 feet bel! ow, breaking his spine, which left him paralysed, besides other fractures.
Later, seeking compensation from the hotel, Pike contended that the hotel failed to take into account a general warning prior to the attack that the hotel was vulnerable and could be the target of a terror strike.
Don't miss the stories
followIndiaVision News & Information
and let's be smart!