'Indrani's drunk father would often whip her with his belt'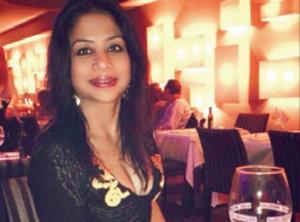 GUWAHATI: As a string of truths and lies about Indrani Mukerjea are unraveled in the media by the hour, not many know she had a traumatic childhood in a dysfunctional family and was often whipped by her drunken father.
She even attempted to escape from her disturbed life, running away from home with the family driver when she was in school. She was caught and brought back home by her parents, but her school to refused to take her back.
"She was the only child of her parents but did not get the love, care and attention that other single children do," said one of Indrani's relatives, who did not want to be named.
"Her father Upendra Kumar Bora and mother Durga Ranee Bora did not have the happiest of marriages. We came to know later that Indrani would often be left alone in a locked house as her parents went out for hours. When her parents returned, there would be fights between them," the relative said.
The most startling of the revelations about Indrani's disturbed childhood was that she was often beaten up by her father. "She would tell other family members and close neighbours how her drunken father would whip her with his leather belt. We thought these whippings were about him venting his frustration over his relationship with his wife," the relative added.
The relative, who is three years older than Indrani, said Indrani certainly did not have a happy childhood.She did not have a happy childhood, that is for sure. She tried to escape from home by running away with the driver but was caught and brought back from the railway station. I think that when she was sent to Shillong by her parents, where she lived in a hostel, she experienced freedom for the first time," the relative added.
So how would a person, who has had as traumatic a childhood as Indrani, behave in his or her later years? Prominent psychiatrist of Assam Jayanta Kumar Das said a person's criminal potential was determined by many factors such as childhood experiences, upbringing and genes and so on.
"I am not referring to a specific case (Indrani's) but in strictly general terms, not every person can kill a living being, even if it is an insect. Only those with criminal potential can commit homicide," Das said. He added, "Impulsive killing is different, which happens on the spur of the moment. But a pre-planned murder speaks volumes about the emotional state of the murderer."
He said that generally speaking, if a person develops criminal potential before the age of 11 years, he or she acquires a disordered personality, which cannot be corrected. "Such people develop a trait to commit crimes, minor crimes such as telling lies, manipulating facts. People have different personality problems, which cannot be gauged at face value. They may appear charming but evil designs may be going on in their minds."
An elderly woman, who is a neighbour of the Boras for a long time, recollects how little Indrani would come to her crying and tell her about her difficult life.
"She would tell us that her father had beaten her up and would show me the marks on her body. Even today as the old Bora couple and their grandson Michail live in the house, we sometimes hear wailing from the house," she said.
Don't miss the stories
followIndiaVision India News & Information
and let's be smart!