Should juveniles be treated as criminals? Debate rages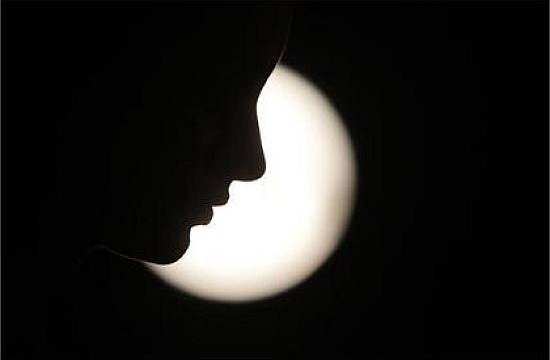 Tribal girl gang-raped by members of kangaroo court as punishment for affair
New Delhi – Should minors involved in heinous crimes, like rape, be tried under the Juvenile Justice Act or should they be punished under the Indian Penal Code? The debate is still raging a year after the involvement of a minor (who subsequently turned 18) in the brutal gang rape of a young woman here sparked nationwide outrage.
Almost a year after the gang rape, the government has proposed to deny protection to minors involved in heinous cr! imes under the Juvenile Justice (JJ) Act. But it has resulted in an ava! lanche of protests from child rights activists, who criticised it, saying the proposal was a "transgression of justice" and a "knee-jerk" reaction to the Dec 16 gang rape.
Opposing the government's move, Kushal Singh, chairperson of the National Commission for Protection of Child Rights (NCPCR), told IANS: "When a child does not have the right to fight his or her own case in court then how can you try him in a criminal case?"
She said if the proposed amendments are passed, the step would be a big transgression of justice. "Just because of one particular case (the Dec 16 gang rape), we cannot argue that all children need to be under the criminal justice system."
She said of all the crimes committed in the country, only around one percent were committed by those below 18 years.
A 23-year-old was raped by five men and a juvenile in a moving private bus on Dec 16. The accused dumped her and her male friend on the road — bloodied and without clo! thes after nearly an-hour long ordeal. She battled for life for 13 days in Delhi before being flown to Singapore where she died.
Shireen Vakil Miller, director of advocacy and policy, Save the Children, told IANS: "Clamouring for lowering the age from 18 to 16 years, and harsher punishment is not the solution. It is very regressive."
"The proper implementation of the Juvenile Justice Act and other child protection schemes are a pre-requisite to tackling both crimes against children and by children," she said.
Babu Matthew, professor at the National Law University, Delhi told IANS that "the proposal to amend the JJ Act is a knee-jerk reaction to the Dec 16 gang-rape".
He said globally many countries like the US had lowered the age of juveniles, but later rescinded their decision after observing that it was not working.
But those demanding harsher punishment for minors say that the juvenile involved in the Dec 16 gang rape got away with ! lighter sentence as he was remanded to three years in a special remand ! home by the Juvenile Justice Board court, while the other accused have been sentenced to death.
In this regard, Bharatiya Janata Party (BJP) leader Subramanian Swamy had filed a petition in the Supreme Court seeking to strike down the provisions of the JJ Act that bars criminal courts from trying juvenile offenders.
"If juvenile is involved in heinous crimes then he should be tried as an adult, which will send a message to the society that minors committing such crimes cannot be let off with lighter punishments," said advocate Tarun Boomber, who appears for the BJP leader in court.
Crime data shows that total criminal offences reported in India in 2012 were 2.3 million. Of these, children were involved in 27,936 offences.
A total of 35,123 children were arrested (not convicted) for these offences.
Out of the total 275,165 violent offences, children below the age of 18 years committed 8,779 violent offences. Of these, 2,856 were related! to murder and rape.
Violent offences committed by children within the age group of 16-18 years in India stands at 1,698.
"It has now been universally accepted that the treatment for juvenile in conflict with law must be restorative and reformative and not penal in nature," the NCPCR chairperson said.
The proposal to amend the JJ Act is part of a draft note being prepared by the women and child development ministry for cabinet approval.
The ministry earlier said there was no plan to lower the age of the minors. But a few months later, it gave a proposal to change the law.
Don't miss the stories
followIndiaVision News & Information
and let's be smart!