I know when and where the deal was made between AAP and Congress, says Gadkari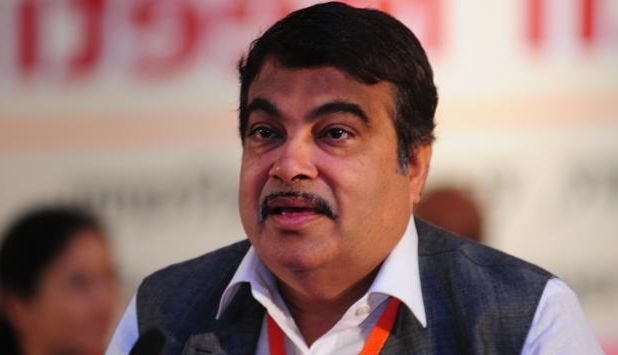 I know when and where the deal was made between AAP and Congress, says Gadkari
New Delhi – Reacting to his recent comment on the Aam Aadmi Party and the Congress Bharatiya Janata Party (BJP) leader Nitin Gadkari on Monday said he knew when and where the deal between the two parties was made.
"I know where and when this deal had been made. I do not want to name anyone but I know everything about it. The media has already started disclosing a few names," said Gadkari.
"The congress is making use of AAP. The AAP and the Congress are just devising ways to spoil the victory of BJP under the leadership of Narendra Modi," he said.
"BJP is going to fight both. In due course of time the secret pact will be revealed and the people will know that they have been betrayed," he added.
On Saturday Gadkari had said that industrialist brokered a deal between the Aam Aadmi Party and the Congress in Delhi's posh hotel and added that the main agenda of the deal was to stop the BJP from coming to power in Delhi.
Speaking at the Abhinandan Samaroh in the Talkatora Stadium, Gadkari said, "In one of the luxury hotel of Delhi, a big businessman brokered a deal between the AAP and the Congress. In that meeting, whatever their leaders ate and talked about was revealed by a person to me. The mediator told me that their single point agenda was to stop the BJP from coming to power in Delhi."
Gadkari's comments came hours after Kejriwal was sworn-in as the seventh chief minister of Delhi on Saturday by Lt. Governor Najeeb Jung.
Gadkari said the government in Delhi is not of the AAP but it belongs to the Congress.
He alleged that the AAP and the Congress are both the same side of a coin and it is the mission of the BJP to fight against their alliance.
"We will fight with all of our might and will win all the seven Lok Sabha seats of Delhi," he said.
"The man who had vowed on his son that his party will not extend or take support from any party, today became the Chief Minister of Delhi from the support the Congress. And it is a bad luck of the Congress, that there was no member of their party in the swearing-in ceremony of Kejriwal, the person they support. It is an example of Congress's tragedy and state," he added.
Along with Kejriwal, six other AAP MLAs were also administered oath of office and secrecy.
The swearing-in ceremony was witnessed by tens of thousands of people, a majority of them AAP supporters, who cheered boisterously as the oath was taken. They also waved coloured balloons and the tricolor.
Don't miss the stories
followIndiaVision News & Information
and let's be smart!