Maharashtra: If Sena-BJP close deal, Congress can corner NCP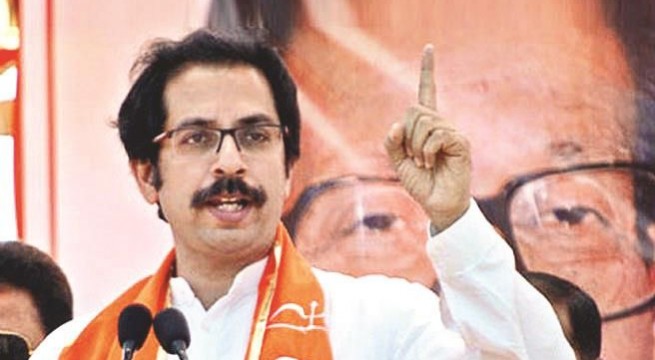 After the BJP and Shiv Sena played out the waiting game between themselves on seat sharing, there seems to be little option left for the ruling combine, the Congress and the NCP, in Maharashtra. The latter can no more use alliance with Shiv Sena as a bargaining chip during seat-sharing talks and the Congress cannot delay a decision any longer.Ever since the drubbing received by the Congress party during the 2014 general elections earlier this year, NCP Chief Sharad Pawar has been flexing his muscles on and off to keep their ally since fifteen years guessing about his next move. So far the junior partner, the NCP wants to play an equal role in the alliance now. However, there has been little headway on the talks over the NCP's demand for 144 seats.
"We expect the NCP to reciprocate and walk with us together," said Manikrao Thakre, Maharashtra Congress chief. "Congress is doing all it can to keep the alliance intact. We are hopeful of a positive response from NCP," he added.
In the 2009 assembly election, the Congress and the NCP had contested 174 ad 114 seats respectively and they had retained power for a third consecutive term. The former had 82 seats while the NCP won 62 seats in the 288 member Maharashtra assembly. But with Congress managing to win just two Lok Sabha seats this year from the 17 it held in 2009, the NCP has been in a belligerent mood despite them being reduced to four from its tally of eight in 2009.
"Like any political party, we also want to grow. Every party aspires to grow," said Praful Patel, senior leader of NCP as he reflected upon the growing aspirations of his party.
So the current deadlock stands at NCP demanding 144 while Congress refusing to budge over the 124 seat mark for their old ally. NCP wants to give a few tickets to sitting independent legislators loyal to them, but Congress has so far not given in to this demand. Rehabilitating these legislators within the alliance would mean giving tickets from Congress' quota, and that would not go down well with aspiring candidates in these constituencies. There is also huge pressure on the Congress high command from the state unit of the party to call off the alliance rather than give more seats to NCP. But so far the Congress has maintained a positive attitude towards their alliance, at least in public.
"The NCP is an old ally and Pawar Saheb is very senior leader, we respect them," says Rajeev Satav, Congress MP from Hingoli and president of Indian Youth Congress. "We have been in power for 15 years in Maharashtra, and we hope the alliance will repeat its performance of 2009 again," he added.
Pawar had queered the pitch last moment when the NCP asked for a rotation policy on the chief minister's chair where both parties will have their choice as CM for two and a half years respectively. But now Congress believes the Maratha strongman may have little choice but to go the Congress way. This confidence stems from the fact that BJP–SS have already sealed their alliance, and NCP would lose out to Shiv Sena if it decided to contest alone.
"He (Sharad Pawar) kept us waiting because he wanted to see if BJP-SS alliance worked or not," says a senior Congress leader on condition of anonymity. "He is hoping that if he can retain the 60-odd seats he did in 2009, then he would be king maker. But with BJP-SS together, that is only possible if he continues the alliance with us," he confided.
The Congress is known to keep the stars and astrological signs in mind before taking any important decision. With 'Shradh' (religious ritual) getting over from Wednesday, the party can now put the pressure back on the NCP to take the 124-odd seats it can offer. Pawar needs to decide quickly how he can be king maker in a post poll scenario, because the ball may be in his court sooner than he thinks.
Don't miss the stories
followIndiaVision News & Information
and let's be smart!