NCW likely to probe Tehelka molestation case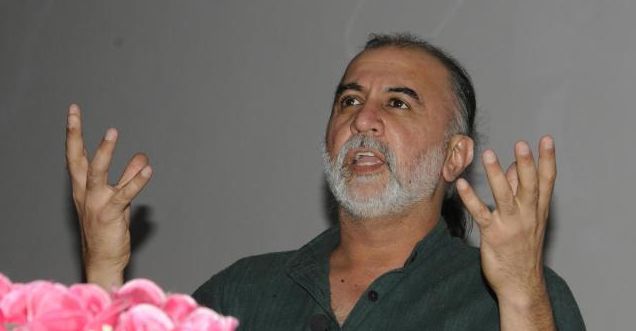 Tejpal's 2011 casual sex remark in Goa haunting him?
New Delhi – The National Commission for Women (NCW) said Thursday it would probe the alleged sexual assault on a female journalist by Tehelka magazine editor-in-chief Tarun Tejpal if the matter is brought before it.
NCW chairperson Mamta Sharma said: "Once the matter is brought to the National Commission for Women, we will investigate and ensure that the accused gets punishment, if found guilty. He will have to face a trial in the court."
"Tarun Tejpal is no god to decide his own course of punishment," Sharma said about Tejpal's announcement that he was recusing himself from the editorship of Tehelka for six months.
On Wednesday, Tehelka's managing editor Shoma Chaudhury sent an email to employees, containing an appended letter from Tejpal, Tehelka's founder and editor-in-chief.
In an email! to Shoma Chaudhary earlier, Tejpal said: "A bad lapse of judgment, an awful misreading of the situation, have led to an unfortunate incident that is against all we believe in and fight for."
"I have already unconditionally apologised for my misconduct to the concerned journalist, but I feel impelled to atone further. I am therefore offering to recuse myself from the editorship of Tehelka, and from the Tehelka office, for the next six months."
Chaudhury sent a letter to Tehelka employees, with Tejpal's "atonement" note as attachment, saying: "There was an incident which has been dealt with internally. An unconditional apology was extended by Tarun. The journalist concerned was satisfied with the action taken. Tarun voluntarily recusing himself as editor is in keeping with the standards we have espoused as an institution and want to live by."
Chaudhury also asked her colleagues to "stand by the institution" in what was a "hard time for all of us".!
Former police official and prominent civil society activist K! iran Bedi termed the incident an "extremely erroneous act".
"As per the law, there can be two actions taken: the first being the matter should be sent to the sexual harassment committee of Tehelka, if there is indeed any such committee, and the matter be investigated in detail," Bedi said.
"The second being the police should take suo motu cognizance of the matter and investigate it to the core, even if the victim doesn't want to file an FIR."
"This shows how vulnerable woman are in Indian society," Bedi added.
Kavita Srivastav, social activist, said even if the victim does not file an FIR, Tarun Tejpal should not come back as the editor-in-chief of Tehelka.
Senior journalist Siddharth Varadarajan, former editor of The Hindu, said: "I don't think this can be treated as a personal matter, and the accused cannot just recuse himself from the office in such an easy manner."
Don't miss the stories
followIndiaVision India News & Information
and let's be smart!