New voters, weak leaders behind Congress defeat: Sharad Pawar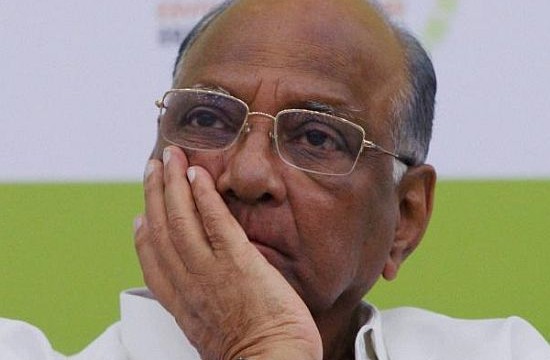 New voters, weak leaders behind Congress defeat: Sharad Pawar
Mumbai – Union Agriculture Minister Sharad Pawar Monday held angry youths, new voters and weak and indecisive leadership responsible for the Congress defeat in the four states where assembly poll results were declared Sunday.
Pawar, chief of the Nationalist Congress Party which is allied with the Congress, in a statement on his blog said: "People need strong, decisive and result-oriented leaders. They do not want weak rulers, but they want those who will formulate policies and programmes for the poor and implement them with firmness."
Hitting out at the Congress leadership without naming anyone in particular, Pawar said the outcome in the four states had raised questions that requi! re serious thinking, not only on the part of the Congress but also othe! r political parties.
"The youth played a big role in these polls that led to the Congress' defeat. They used the ballot to vent their anger. The new generation, the young voters, had their say in these elections and they have given a clear indication of their anger through the ballot," Pawar said.
He said Gen Next wants leaders who are decisive and policies that will benefit the common people.
"If a leader can be confident and decisive about his people-oriented policies, then he will not have to contend with such new power centres. But, for sure, people want result-oriented leaders," Pawar asserted, saying that "pseudo-activists" sprang up each time leadership was weak.
Recalling the leadership of late Prime Minister Indira Gandhi, Pawar said each time leaders were strong and decisive such forces never came to the fore.
"That whole class of people who are always willing to give their free advice on every matter was absent then, unlike ! today," Pawar said.
"Once in power, I would like to see them (AAP) bringing down prices of onions, vegetables and power. Only then will the public know the truth about their campaign," Pawar said.
Discussing the poll results, the NCP chief said that the Bharatiya Janata Party had a strong base in states like Delhi, Madhya Pradesh, Rajasthan and Chhattisgarh with a legacy of experienced leadership.
Pawar, as union agriculture minister, also spoke of increased rice cultivation in Chhattisgarh, and the large scale production of wheat in Madhya Pradesh. The approach of the chief ministers in these states to agriculture had helped their parties reap rewards, Pawar opined.
Pawar said Delhi was a pampered state, getting the largest share of per capita investment on central projects and services.
But there are also contradictions – the people who responded enthusiastically to the call of a corruption-free Delhi and voted for the Aam Aadmi Part! y are likely to also seek that the illegal colonies they built be legal! ised, he said.
The unfortunate Nirbhaya incident – the Dec 16, 2012 gang rape of a young woman in Delhi – made the youth restless and many of them joined the AAP, Pawar said, adding that the upper middle class, which usually stays away from polling had voted this time. It was, however, the poor and lower middle class which proved to be the real vote bank of the AAP, Pawar said.
"What was Arvind Kejriwal telling them? Their campaign was about bringing down the prices of onions, vegetables and electricity when they came to power. This is easier said than done," Pawar said.
He explained that states cannot control these prices as they depend on demand and supply, which in turn depend on situations like drought, availability of water, etc.
Pawar held that given the verdict in Delhi, there were chances of elections being held again. The AAP may then come to power, he said.
Don't miss the stories
followIndiaVision News & Information
and let's be smart!