Nitin Gadkari dismisses bugging claim, Manmohan Singh seeks probe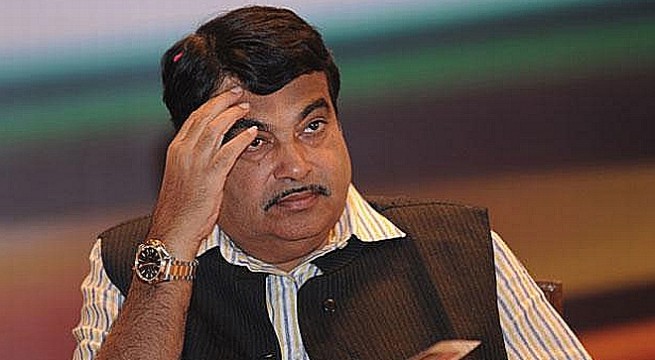 Transport minister Nitin Gadkari on SundGadkari dismisses bugging claim, ex-PM Manmohan seeks probeay dismissed as speculative media reports that "listening devices" were recovered from his official residence even as the Congress said it reflected a lack of trust among NDA ministers.
A report in the news weekly The Sunday Guardian said a high-power bug was accidentally found in the minister's bungalow in the Capital's power district and the debugging exercise that followed led to recovery of more such devices.
"Reports in a section of the media about listening devices having been found at my New Delhi residence are highly speculative," Gadkari tweeted.
But former prime minister Manmohan Singh on Sunday said there should be an investigation into the report and asked government to explain the issue in the Parliament.
"If ministers' houses are bugged, then it is not a good omen. It should be investigated. How can it happen? it should be explained by the government in the House," he told reporters at an Iftar get-together hosted by Congress president Sonia Gandhi.
A close aide of the minister, who is considered close to the BJP's ideological parent the Rashtriya Swayamsewak Sangh, denied any device being recovered from Gadkari's 13, Teen Murti Lane residence.
A home ministry official said no such matter was reported to the Intelligence Bureau. "The IB regularly sweeps offices of ministers who handle sensitive ministries at their request. But as far as residences are concerned, I don't think the IB has conducted such an exercise," the official said, requesting anonymity.
The report comes barely a month after revelations that the BJP was one of the six global political parties that US' top spy agency the National Security Agency was authorised to conduct surveillance on by an American court in 2010.
The Obama government has been left battling diplomatic bushfires after leaks by former NSA contractor-turned-whistleblower Edward Snowden upset allies and foes alike.
Sunday's report claimed that initial investigations had revealed the bugs were "planted by a foreign agency". It went on to claim that such sophisticated listening devices were "used only by western intelligence operatives, particularly the Central Intelligence Agency (CIA) and the NSA".
It was not a good omen if ministers' houses were being bugged, former PM Singh said. "It should be investigated. How can it happen?" he told reporters at an Iftar get-together hosted by Congress chief Sonia Gandhi.
The incident reflected a certain lack of faith among ministerial colleagues and an absence of mutual trust, Congress spokesman Randeep Surjewala said.
"It's time that both Gadkari and also the BJP and government come clean on the issue," he said, adding if indeed the minister was spied on, at whose instance was it done?
The Singh government had faced a similar situation in 2010. His then finance minister Pranab Mukherjee, now the President, wrote to Singh about an adhesive-like substance that might have been used to implant electronic listening devices being found in his office. The BJP had claimed the bugging had its roots in the rivalry between two ministers.
Don't miss the stories
followIndiaVision News & Information
and let's be smart!