People facing criminal, corruption charges should not be made ministers: Supreme Court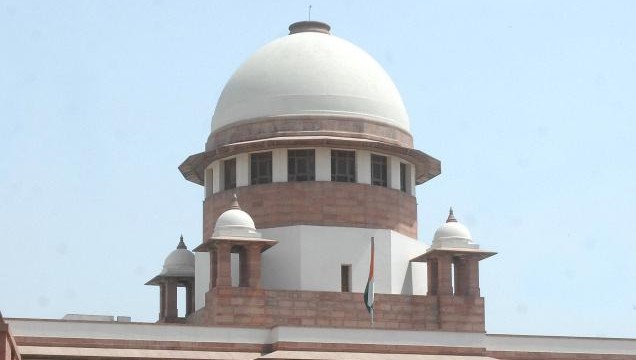 New Delhi: In a significant ruling, the Supreme Court on Wednesday rejected a petition calling for removal of tainted Cabinet ministers, saying the Prime Minister should take a call on this.
"Appointment of cabinet ministers with criminal past must be left to the wisdom of PM," the apex court said, while cautioning that "PM and CMs should not include people with criminal antecedents in their cabinet."
"Indian Constitution reposes immense trust in PM and CMs and they are expected to act with responsibility and with constitutional morality," the highest court ruled.
An apex court constitution bench said that though no disqualification could be added to Article 75 (1) of the constitution that empowers the prime minister to make anyone as a minister, but a person in conflict with law should not be entrusted with executive responsibilities.
"Those in conflict with law and involved in offences of moral turpitude and corruption should not be allowed to discharge duty as ministers," the bench said.The court said the constitutional functionaries are expected to uphold trust reposited in them by the people and the cherished values of democracy.
In the last hearing the government had contended that only Parliament can decide what would constitute as being a criminal past of the ministers.
According to elections affidavits, thirty percent of ministers in the Narendra Modi government have declared criminal cases against themselves and 18 percent have declared "serious criminal cases".
Union Water Resources Minister UMA Bharti has a case related to attempt to murder and a case related to sections on promoting enmity between different groups on grounds of religion registered against her. She had also declared a case related to illegal payments in connection with an election.
Upendra Kushwaha of the Rashtriya Lok Samta Party and Ram Vilas Paswan of the Lok Janshakti Party have each declared a case related to bribery.
Earlier, the Prime Minister who had promised a clean Parliament had asked MPs to get the pending criminal cases expedited. Keeping upto his promise, PM Modi also urged the apex court to expedite the cases of political leaders from all parties.
Earlier this year, in order to expedite proceedings against sitting MPs and MLAs in criminal cases, the SC had set a deadline for lower courts to complete trial in cases involving lawmakers within a year of framing of charges.
However, earlier this month, the country's top court said that it cannot consider the parliamentarians a distinct category and it cannot fast-track criminal cases against MPs alone.
On July 10, 2013 the SC had ruled that an MP or MLA would be immediately disqualified if convicted by a court in a criminal offence with a jail sentence of two years or more. The Supreme Court had struck down Section 8 (4) of the Representation of the People Act, 1951, which protects convicted legislators from disqualification if they appeal before a higher court within three months.
Holding that Parliament had exceeded its powers in providing such an immunity, the cout had ruled that Parliament lacked legislative competence to enact this provision since it was in direct conflict with Articles 101 and 102, which stipulate the principles for those who want to contest elections as well as those who have been elected.
The court had ruled that no relaxation could be given to a sitting MP or an MLA when an ordinary citizen is barred from contesting elections if he stands convicted on the date of polling.
Don't miss the stories
followIndiaVision News & Information
and let's be smart!