Rahul Gandhi: Will he won't he?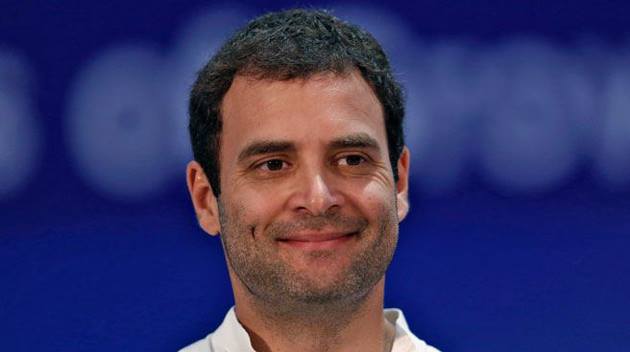 Rahul Gandhi: Will he won't he?
By Amulya Ganguli
As spelt out by Sharad Pawar, the Congresshas learnt some home truths from its recent electoral reverses. One was, as the Nationalist Congress Party (NCP) leader said, that the country doesn't like weak leaders. His other dig was at Sonia Gandhi's kitchen cabinet – the National Advisory Council (NAC) – which gave "free suggestions without much understanding of the ground reality".
What the Congress's reaction to Pawar's second explanation for the debacle is not yet known, but the fact that the party has paid heed to the first one is evident from Sonia Gandhi's comment that a prime ministerial candidate will be announced at an "opportune" moment.
It is also a safe bet that the nominee will be Rahul Gandhi. Up to now, the party has shied away from formally choosing a candidate on the plea that the Indian elections are not a replication of the American presidential model. The party also underlined its practice of selecting the head of a legislature party only after the elections.
However,an unstated reason for not naming an obvious front-runner like Rahul was the uneasy feeling that he was not measuring up to expectations. He was neither attracting crowds comparable to those present at Narendra Modi's rallies nor was his past record in winning elections anywhere near Modi's.
Rahul's seeming reluctance to be a proactive political player was another minus point. His attendance at parliament was irregular and he tended to disappear from sight for prolonged periods, even at crucial junctures as during the Delhi gang rape case in December 2012.
His reticence was also a negative feature. Apart from one-liners like being a foot soldier of Odisha's Niyamgiri tribals or his disinclination to be prime minister – "asking whether you want to be prime minister is asking me the wrong question" – he has not given any views on any weighty topic, whether economic or social, thereby fuelling the suspicion that he may not have any views at all.
But all this coyness was before the Dec 8 declaration of the shocking results for the Congress. Since then, he has not only virtually threatened to shake up the Congress in ways "you cannot even imagine", he has been uncharacteristically vocal and active on a number of topics. These have varied from gay rights or the Lokpal bill to the refusal to meet an American congressional delegation following the ill-treatment of an Indian diplomat in the US.
He has also appeared at a press conference – perhaps for the first time – on the Lokpal bill along with Finance Minister P. Chidambaram and Law Minister Kapil Sibal. This was, however, a sanitized affair restricted to only one subject, as when he tore up a copy of the ordinance on protecting convicted legislators at the Delhi Press Club.
Rahul is yet to attend, however, a wide-ranging press conference where he will have to face a variety of questions. Nor has he ever attended a tough question-and-answer session on the lines of the BBC's Hard Talk programme. Neither has his mother. It ispossible, however, that this cloistered existence of the first family will be coming to an end because of the impact of the poll results, which have stressed the point that the ruling dynasts cannot continue to pull string from behind.
But the Congress cannot be unaware of the pitfalls of Rahul emerging from the cosseted bubble, where he currently lives, to the full glare of the media arc lights and the consequent merciless public scrutiny. The reason is that as the heir of a century-old party with a glorious and inglorious past, he has much to answer for, including his take on the person in the Congress he apparently admires the most – Indira Gandhi – and the Emergency which she imposed on an unsuspecting country.
If he comes through with flying colours, aided by his palpable honesty, he will be able to win hearts and minds. But if he stumbles, he will go down along with the Congress. On the other hand, if he stays out of sight and hearing, confining himself to one-liners and five-minute interactions with the media, his fitnessfor the job will be under a cloud.
Even otherwise, there are doubts on this score for, as Pawar has said that "there is no question of working with Rahul it is a generation gap" and, besides, he is yet to prove his "mettle". The union agriculture minister is not the only senior leader who may be disinclined to work with Rahul. The same may be said of possible post-poll allies like Nitish Kumar and Naveen Patnaik although they may give outside support to the government.
To rope them in, it is possible that Sonia Gandhi may take up the challenge herself – risking the possibility of Sushma Swaraj shaving her head – or ask Chidambaram to be prime minister – if the Congress can cobble together a majority. Whatever happens, there won't be a dull moment around May-June next year.
(21.12.2013 – Amulya Ganguli is a political analyst. The views expressed are personal. He can be contacted at amulyaganguli@gmail.com)
Don't miss the stories
followIndiaVision India News & Information
and let's be smart!