Rape and murder of 15 minors: Delhi murderer was influenced by porn, alcohol, a movie called 'Maa'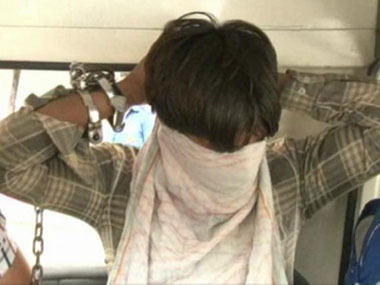 For a person who is alleged to have been involved in the rape and murder of fifteen children and the subsequent sexual abuse of some of the dead bodies, it was a stolen driving license that led to his undoing. The arrest of 23-year old RavinderAfter committing his most recent gruesome crime – the rape and murder of a six-year old girl on July 14 – Kumar is said to have accidentally dropped a driving license at the spot. He had robbed the wallet, which contained the license, of an acquaintance after beating him up along with some of his friends. After a search at the scene of the murder, the license led the police to the acquaintance in a hospital, and subsequently to Kumar.
What is particularly startling about the most recent instance of brutal serial killings in the capital is the young age of the alleged offender. According to the police, Ravinder Kumar committed his first crime – the rape and murder of a labourer's daughter – when he was merely 17 years old. Although he was arrested last year for an alleged sodomy and attempt to murder of a boy, he was released last month on bail.
Kumar had been working as a helper with a truck driver for a living. He came from a poor family from a village in Badaun in western Uttar Pradesh. His father was a plumber and had shifted to Karala in outer Delhi along with his family to earn a living. TOI quoted the family's neighbours as saying that Ravinder was a quiet young man who mostly kept to himself and did not interact much with people. However, they are also reported to have said that he did not appear to be a person with criminal tendencies.
Kumar is reported to have said to a news channel that porn films shown to him by friends and alcohol influenced him to commit the crimes. He is also said to have been influenced by a film "Maa" which showed an actor raping and murdering children. Kumar is alleged to have picked out some of his victims when he accompanied his father for work as a plumber.
The Hindustan Times quoted psychologists who described the case as one of necrophilia, and associated it with a possible lack of self-esteem and an inability to build normal relationships with people.
With Kumar's arrest on July 16, the police claim to have nailed him as the accused in 15 cases of child sexual abuse and murder. However, a clearer picture of the person who is accused to be behind the acts of brutality with only emerge in the days to come. Kumar by the Delhi police last week has brought back chilling memories of the Nithari killings of 2006.
Don't miss the stories
followIndiaVision India News & Information
and let's be smart!