Shashi Tharoor tweets in praise of Modi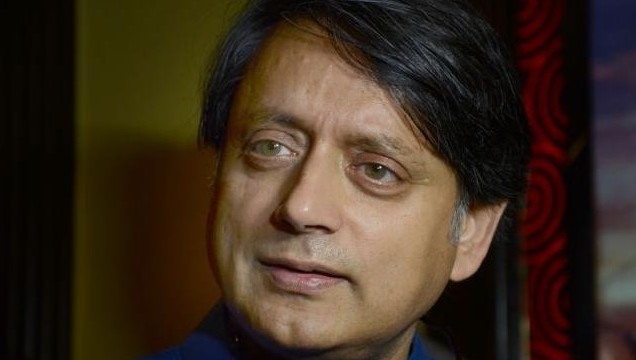 Treatment meted out to diplomat unacceptable: Shashi Tharoor
THIRUVANANTHAPURAM: Shashi Tharoor MP who was removed from Congress party spokesman's post for supporting Prime Minister Narendra Modi's Swach Bharath campaign, has defied the party leadership by thanking the PM for the initiative.
Tharoor's praise of Modi, in a five-minute video posted in twitter, comes a day after the MP led a massive cleaning drive at the Vizhinjam beach near here.
Not just that, he even urged Modi's support in cleansing the Parvathy Puthanar canal in his constituency.
"I didn't see it as a political activity but rather it is part of a national mission. After all, it was Mahatma Gandhi who declared the importance of sanitation even before independence," said Tharoor in the video posted on Modi's twitter account.
"The first Congress government in the country under Jawaharalal Nehru gave the rural sanitation programme. The NDA government under Vajpayee turned it into a total sanitation programme and the UPA government expanded and enlarged it into a major programme in the country. I am grateful to Narendra Modi that he has continued with the great work of the UPA government," Tharoor added in the post.
His message was in reply to Modi's tweet, congratulating him for cleaning the Vizhinjam beach.
He also sought Modi's support for cleaning the Parvathy Puthanar canal which used to be the lifeline of the people in his constituency. "No MP alone could take up this project and for this we need the support of the Centre for constructing different sewage systems. I call on the prime minister to carry forward the spirit of Swach Bharath campaign and give us the amount of money required for this project," said Tharoor.
While appreciating the support of the local Congress leaders for his Vizhinjam initiative on Saturday, Tharoor said it should not be a temporary process and stressed the need for long-term waste management plans.
"I am donating from my MP fund, a one ton capacity biogas plant for Vizhinjam to make this ward litter-free," he said in the video. Tharoor had taken out a massive clean up programme in the coastal areas of Vizhinjam in which several local party leaders and NGOs took part.
However, the state Congress leadership which is unhappy over the way Tharoor took up the challenge from Modi without consulting them, stayed away from the campaign.
"The state government had taken up several clean up campaigns even before Modi took up this challenge. Tharoor was no where in the scene during the government's campaigns. Hence, the people in the state have serious doubts about Tharoor's intentions," said K Muraleedharan MLA.
He said that Tharoor did not consult the party's state leadership before joining Modi's campaign. "This is nothing but an immature act which the party cannot support," said the Congress leader.
Don't miss the stories
followIndiaVision News & Information
and let's be smart!