Sify launches its fifth data centre at Noida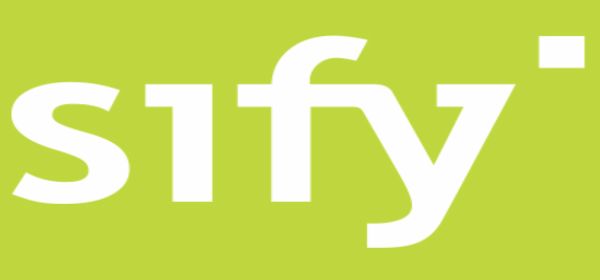 Sify launches its fifth data centre at Noida
Chennai – Sify Technologies Limited (NASDAQ Global Markets: SIFY), a leader in Managed Enterprise, Network and ICT Services in India with growing global delivery capabilities, has announced the launch of its fifth Data Centre at Noida, India.
Constructed at a cost of 30 million dollars for the first phase, this 'Green' Data Centre is design-certified as Tier III by The Uptime Institute and features cutting-edge technology and infrastructure.
Part of the New York-based 451 Group, The Uptime Institute is an independent provider of thought leadership, certification, education and professional services for the global Data Center and emerging Digital Infrastructure industry.
Uptime Institute created the standard Tier Classification System as a means to effectively evaluate data center infrastructure in terms of a business' requirements for system availability.
The Tier Classification System provides the data center industry with a consistent method to compare typically unique, customized facilities based on expected site infrastructure performance, or uptime.
The DC has a total capacity of 10 Megawatts, and is optimized for high density computing. Each floor in the Data Centre is based on a concurrently maintainable modular design, and has floor loading of 1,500 Kg per square meter.
The Data Centre's portfolio of services will include infrastructure services, core services, managed services, consultancy services, enterprise risk management services and hosted applications.
The highlight of this Data Centre is its high energy efficiency and other environment-friendly features.
It is designed to achieve 1.6 or less PUE (Power Usage Effectiveness), a measure of the total energy input versus the effective IT output.
Lighting, electrical and computer systems in the Data Centre are designed for maximum energy efficiency and minimum environmental impact. Low emission generators and alternative energy technologies such as photovoltaic cells are used for outdoor lighting.
The Access Control integrated lighting systems work only when there are people in the room/building, ensuring optimum use of energy. All the waste are recycled and re-used at the Data Centre making it a 'zero discharge building.' Additionally, the building is equipped with rain water harvesting system.
A domain leader in Data Center services, Sify holds an enviable record of ensuring 100 percent uptime for the last 6 years across all of its Data Centers.
Don't miss the stories
followIndiaVision India News & Information
and let's be smart!