No sleaze video exists, says Kerala solar scam accused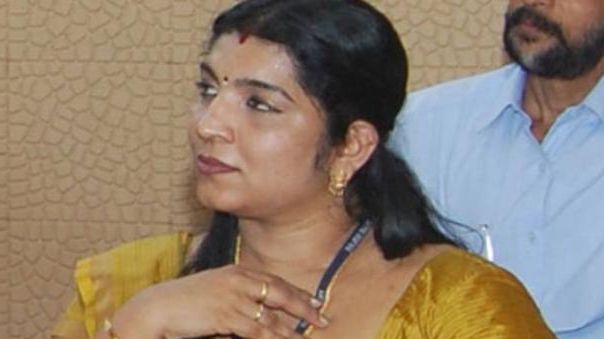 Solar scam a ccused to take Achuthanandan to court
Kochi – Saritha Nair, the main accused in what has come to be called the solar panel scam in Kerala, has denied reports that a video exists in which she is featured in "compromising positions" with three state ministers and other top officials.
Saritha Nair, while being presented before a court here Friday, told waiting reporters: "There is no truth in the reports of the video."
Jacob Mathew, counsel of Nair's co-accused and former live-in partner B! iju Radhakrishnan, told reporters at Kollam Thursday – and reiterated i! n a detailed TV interview later – that he had in his possession a video that showed Nair in "compromising positions" with three ministers and also officials, including a senior police officer.
When newsmen barraged her with questions as she was being taken to the police vehicle, Saritha Nair said she would wait and watch.
Within the court, the accused woman told the judge that she had a few complaints. She was allowed to speak with her counsel for a few minutes, and granted permission to make a statement which could be recorded later.
Mathew had claimed on a TV channel backed by the opposition Communist Party of India-Marxist that not only was he in possession of the video, but had seen sleazy scenes, featuring three ministers, an IAS and an IPS officer, and five leading Kerala politicians.
Mathew said Nair had recorded the scenes herself, using a pen camera, and the recording was later taken over by Radhakrishnan.
The solar panel scam! has been making headlines in Kerala since June 3, when Nair was arrested.
Two weeks later, her live-in partner Radhakrishnan was also taken into custody.
The couple allegedly defrauded people by offering solar energy solutions at huge discounts, and often lured people into investing in their enterprise by citing acquaintance with people in high office in the state government.
Telephone call records of the couple revealed they had been in close touch with influential people in Kerala.
The state police have so far charged the couple with 33 cases. In some of the cases, popular TV actress Shalu Menon was also named as an accused. She is now out on bail.
CPI-M state secretary Pinarayi Vijayan raised questions about the new revelations and the video. "We'll see, let the video come out first."
Don't miss the stories
followIndiaVision India News & Information
and let's be smart!