Special meeting of Cabinet on Telangana today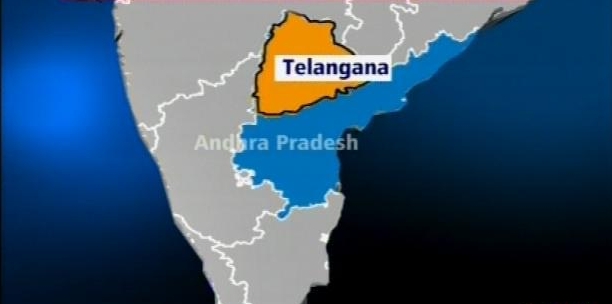 New Delhi – A special meeting of the Union Cabinet is being held today for considering the Telangana bill amid expectations that it will be brought in Parliament next week.
"A special meeting of the Union Cabinet is being held on Friday to consider the Telangana bill", Government sources said.
The decision for convening a Cabinet meeting on Telangana was taken after a meeting of the Group of Ministers on the vexed issue.
The GoM deliberated on various issues concerning bifurcation of Andhra Pradesh.
The ministerial panel is believed to have discussed the demands of the Union Ministers from Seemandhra which include making Hyderabad a Union Territory for a limited period and incorporating Bhadrachalam sub-division with residuary Andhra Pradesh.
Yesterday's meeting of the GoM was held a day after Andhra Pradesh Chief Minister N Kiran Kumar Reddy staged a dharna in Jantar Mantar opposing bifurcation of Andhra Pradesh. Reddy also met President Pranab Mukherjee. The state Assembly has already rejected the bill for the separate state.
In a last-ditch effort to prevent Hyderabad from being a part of Telangana, Union ministers of Seemandhra region had yesterday urged the ministerial panel to make the city a Union Territory and divide its revenue among Telangana and residuary Andhra Pradesh.
They had also demanded that the Bhadrachalam sub-division in the state should be incorporated into Seemandhra region as this is the submerged area of Polavaram multi-purpose irrigation project, which will be part of residuary Andhra Pradesh.
While BJP has declared that its support to the Telangana bill was "full and final", talk in the opposition camp is that the Congress-led coalition may table it in the Rajya Sabha where it expects to ensure relatively smooth passage to make a point.
In Lok Sabha it will be very difficult to ensure the Bill's passage with proceedings currently paralysed.
With the current session being the last of the 15th Lok Sabha, the issue of passage of the Telangana bill will be left to the next government if such a strategy is adopted.
With Andhra Pradesh sharply divided on regional lines on the Telangana issue, Parliament has been paralysed for the past two days with supporters and opponents creating uproar for their respective cause. Three Lok Sabha members have also given notices of no confidence motion against Manmohan Singh Government.
Don't miss the stories
followIndiaVision India News & Information
and let's be smart!