Swine flu scare: As death toll constantly rises, chemists report shortage of medicines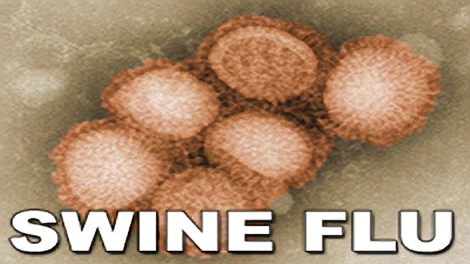 New Delhi: Chemists are reporting a shortage of swine flu medication at a time when 39 people have died in the country over the last 24 hours and 624 people have lost their lives due to the deadly H1N1 virus in less than two months. However, the government is claiming that there are ample stocks of medicines.
According to sources, the government has made Tamiflu accessible to over 10,000 licensed chemists across the country. Government sources said Health Minister JP Nadda held a high-level review meeting which was attended by health secretaries and drug control panel officials. The Centre will run online awareness drives as well, the sources said.
The chemist shops outside Ram Manohar Lohia Hospital, New Delhi, rue that they have fallen short of swine flu drugs. They grudge that syrup to treat swine flu has not been available for five days now and there is a shortage of vaccines to treat swine flu.The demand for medication has increased by 10 to 20 times and we do not deal with government but we deal directly with distributors. We are facing shortage of medicines at distributor level," said one of them.
However, RML Hospital's medical superintendent has denied reports of shortage of Tamiflu.
The Delhi government claims they have authorised 25 hospitals – including seven private hospitals – to treat the flu. Most government hospitals including RML have created an isolation ward for patients, 20-25 beds reserved for patients.
There have been 624 deaths and over 9000 cases have been reported countrywide, including seven deaths from Delhi.
In Gujarat, 150 people have succumbed to the virus while 176 people have died in Rajasthan. In Telangana 46 deaths have been reported while in Maharashtra 58 deaths have been reported. One person has died in Srinagar too.
The sources said the Health Minster is taking daily review meetings. Tamiflu has now been declared a schedule X drug. Hence, around 10,000 chemists across the country will be able to sell the drug
The government claims they have enough medicines and they have provided an extra 60000 medicines and 10000 kits
Major concern for the Telangana government is that cases have not gone down despite temperatures rising in Hyderabad. On Tueday alone, 30 cases were reported. The government hopes that the cases will go down with onset of summer.
A total of 9,311 people have contracted swine flu in 2015 with Gujarat, Rajasthan, Telangana, Maharashtra and Madhya Pradesh being the worst-affected states with their respective tolls standing at 150, 176, 46, 58, and 81 official figures said.
In Uttar Pradesh, 139 people have died in the last 4 days alone. In the last 24 hours 39 deaths have taken place with 100 new cases reported. The Aligarh Muslim University has suspended classes after a student died on campus.
In Gujarat, 150 people have lost their lives while 1,600 people have tested positive. Over 170 people have died in Rajasthan with over 2,500 positive cases. In Telangana, the death toll has reached 46 while 58 people have died in Maharashtra.
According to sources, Union Health Minister JP Nadda held a high level review meet on swine flu with health secretary, additional secretaries and the drug controller.
Sources also say senior Health Ministry officials did a surprise check at the instructions of the minister at the RML Hosptial in the national capital over reports of drug shortage.
Swine flu drug Tamiflu will now be in Schedule X which means that 10,000 licenced chemists all over the country can supply Tamiflu now but itwon't be available over the counter. However, the medical superintendent of RML Hospital denied reports of a shortage of Tamiflu.
Don't miss the stories
followIndiaVision India News & Information
and let's be smart!