'Tehelka editor's sexual misconduct shocking, response inadequate'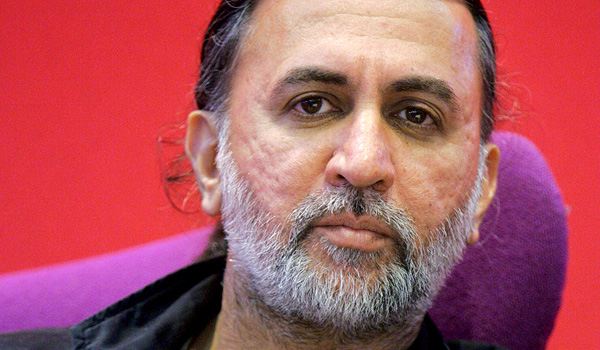 Tehelka case: Goa Police issues immigration check post alert against Tejpal
New Delhi – Tehelka magazine editor Tarun Tejpal's decision to recuse himself from his reponsibilities for six months after admitting to a charge of sexual misconduct against a woman journalist, has been termed as shocking and inadequate.
Former senior police officer and now civil rights activist Kiran Bedi on Thursday said that an act of crime has been committed, and urged the state police to take suo moto action on the matter.
"An act of sexual harassment have been committed. I think an act of crime has been committed. The journalist who was harassed could have complained to the police," Bedi said.
Secondly, she said that the matter should be referred to a committee looking into women-related issues or issues of misconduct against women.
"Police can take suo moto action and start investigations. Maybe, the woman may not come forward. The ball is in her court, but the law is standing with her," Bedi said.
"Women in India have come from zero to half-way. It will all depend on the way the police investigates and handles the case. Today, the trend is that women are coming out and speaking, which is a very big thing," the former police officer said.
National Commission for Women member Nirmala Samant said: " It is not right that one will punish oneself on something that he or she has done. How can someone punish oneself. We have judiciary for it."
In Kolkata, social activist Saraswati Ghosh said: "This has come as a shock to us. We looked at Tehelka to raise women issues, like the Soni Sori case. This incident reflects that it is still a men's world. All such incidents will have a severe impact on society."
"This kind of thing reduces a woman's capacity to work. It is always people in position, or in power, who take advantage," Ghosh added.
Bangalore-based advocate Pramila Nesargi said: "This was not expected from him (Tejpal). I wish he is prosecuted and the law will take its course."
Kavita Krishnan of the All India Progressive Women Association (AIPWA) said: "Tehelka's response to this matter is inadequate and shocking. Penance is no substitute for due process and penalty. A proper enquiry should be carried out. A proper penalty has not been done."
"The complainant has said that sexual assault has happened. It is shocking that Tehelka is claiming that the complainant is fully satisfied. The complainant has told us that she is not satisfied," Krishnan further said.
The reactions came on Thursday, a day after Tejpal sent a letter to Tehelka Managing Editor Shoma Chaudhary, saying that he was stepping aside from his job fro six months and was squarely to be blamed for the sexual misconduct incident.
Tejpal further said that it was a bad lapse of judgment on his part, and that he had completely misread the situation.
He said that he has apologised unconditionally to the concerned journalist, but felt that he needed to atone for his misconduct further.
Tejpal, who is a founder member of the Tehelka magazine, said that he was stepping aside as an act of penance.
Chaudhary has sent a mail to Tehelka staffers apprising them of the development.
Don't miss the stories
followIndiaVision India News & Information
and let's be smart!