Uttar Pradesh by-poll results: Amit Shah, Yogi Adityanath brand of politics rejected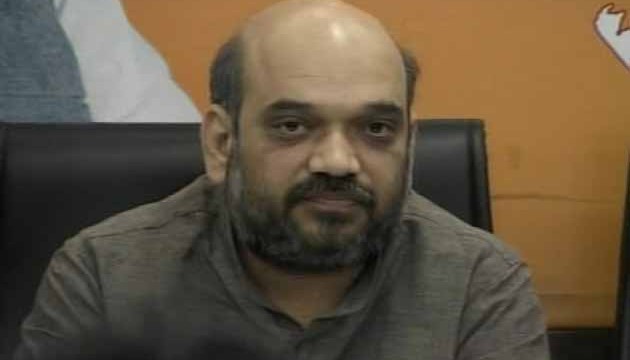 Results of the by-polls in Uttar Pradesh reaffirm the faith in secular India. The BJP can mourn their losses, but for most of us Indians, it is a time to celebrate our country's liberal spirit and rejoice in the rejection of divisive forces.
We shouldn't erupt with joy because of the BJP's plight. Yes, it has been handed over a resounding defeat. The Samajwadi Party has been accepted in spite of the vociferous campaign against its 'poor governance' and appalling record on law and order. And the state BJP chief has been forced to accept defeat by pleading the results are not an indicator of the popular mood. But none of this is real cause for celebration.
We should bring out our drums and dancing shoes because Amit Shah, Yogi Adityanath and Sakshi Maharaj have been shown their rightful place. Their brand of politics has been rejected. BJP may not accept it but the truth is it has been humiliated in UP. If the SP wins nine seats—as the trend indicates; if the BJP loses Rohinya—an assembly segment in Varanasi—let there be no confusion: this isn't a rap on the knuckles, it is a tight slap on the face.
No, this isn't a vote on Narendra Modi's performance in Delhi. It is too early to judge him on his achche din promise, though Rajasthan and Gujarat suggest voters are running out of patience because of little indication of change around them. That is, however, grist for a different analysis.
The biggest message here is for maun Modi. The voters have essentially spoken out against the stoic silence he has maintained on the venom frothing out of the mouths of the party's lunatic fringe. They have reminded Modi that he has misread popular opinion by allowing his fidayeen to self-destruct themselves by carrying out their hate agendas. They have shown that UP can't be carved up like a melon with a communal scythe.
The results prove in Indian politics, you can incite some people for some time, but in the end our liberal, secular nature prevails. It shows we all want 10 percent growth, bullet trains, clean toilets, great relations with Japan and China. But before all this, we want peace; they want to live in harmony.
Sorry, folks. But the sickulars have triumphed yet again. Like Iqbal had once famously prophesied, kuch baat hai ke hasti mit ti nahin hamari, sadiyon raha hai dushman daur-e-zaman hamara
Will those screaming love jihad; those turning cow and beef into symbols of divisive politics; the angry internet soldier of a convoluted brand of Hinduism now shut up?
It looks inevitable.
Modi and his think-tank are intelligent enough to get the real message of the election. The results would remind him why India voted for the BJP in the Lok Sabha—for running an honest government and ensuring development. The media has been berating the PM for being silent so far, but the results would force him to speak up, if not in public—that would be against his nature—but in private. Rest assured, he will now douse the fire swiftly and ruthlessly.
It is a pity that the BJP took so long to learn the right lesson. It could have just looked at UP's history to know what fate awaits its insidious, divide-and-rule brand of politics.
The BJP had done spectacularly well at the peak of the Ayodhya temple campaign. But as better sense prevailed and the communal hysteria subsided, the party's tally returned to low double-digits. So, this round of madness wasn't destined to last forever either.
It is a pity that the BJP lost so much of the goodwill voters had bestowed upon it by forgetting our history. No wonder, they were condemned to repeat it.
Don't miss the stories
followIndiaVision News & Information
and let's be smart!