A New Team for Amit Shah: BJP, RSS Leaders Discuss Names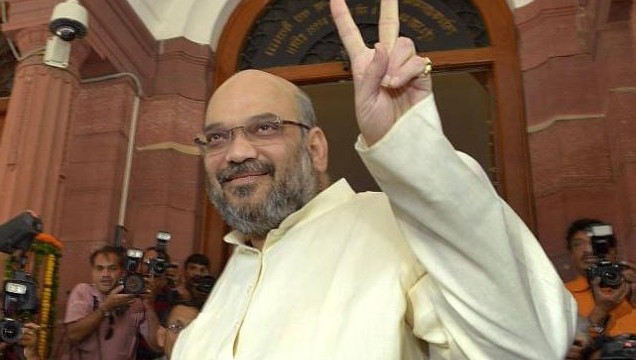 New Delhi: Amit Shah is firmly in the driving seat as BJP president. Now for a team for him.
Mr Shah is at former party president Nitin Gadkari's home in Delhi today in a crucial meeting with top leaders of the Rashtriya Swayamsevak Sangh or RSS, the BJP's ideological mentor. Also at the meeting is Mr Shah's predecessor Rajnath Singh.
At the top of the agenda is putting together a new team of BJP officeholders for Mr Shah, who is building strategy for assembly elections in four states later this year. The BJP hopes to extend in these state elections, its spectacular performance in the general elections this year.
The meeting is also expected to discuss whether it would be prudent for the BJP to form government in Delhi or push for fresh elections.
The RSS leaders will later today also meet Prime Minister Narendra Modi.
The RSS, which has in recent years sought to play a more involved role in the BJP's affairs, has backed the appointment as BJP chief of Amit Shah – Prime Minister Narendra Modi's closest aide and the man he reportedly wanted in that post – to ensure that the party and the government it leads at the Centre have the best coordination.
In doing so the Sangh put aside its discomfiture over an unprecedented situation where the party president and the Prime Minister are both from the same state- Gujarat.
The RSS reportedly does not want to repeat what it sees as mistakes made during the Vajpayee regime a decade ago; it believes that the gap between the organisation, the political party and the government had widened then. It also wants to ensure that the BJP being in power does not mean a dilution of the Sangh's core ideology.
Towards that it has recently deputed two senior RSS leaders, including spokesman Ram Madhav, to join the BJP. An organisational role for Mr Madhav, the most prominent RSS leader to join active politics in recent days, is reportedly being discussed at today's meeting.
Don't miss the stories
followIndiaVision News & Information
and let's be smart!