Will fight BJP, RSS with 10 times more vigour: Rahul Gandhi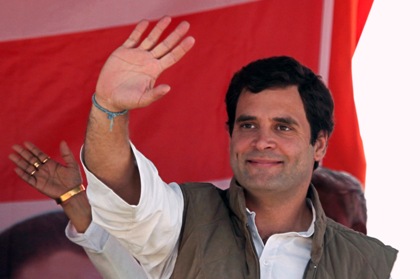 Rahul Gandhi promises a national free medicine scheme
Rahul Gandhi said today he had quit as Congress president and had left it to his party to find a successor soon, taking responsibility for a second straight national election defeat. "Accountability is critical for the future growth of our party. It is for this reason that I have resigned as Congress president," he said in a letter he tweeted hours after declaring that he was no longer the party president.
"It is a habit in India that the powerful cling to power, no one sacrifices power. But we will not defeat our opponents without sacrificing the desire for power and fighting a deeper ideological battle," he wrote.
Rahul Gandhi, who took over as party chief from his mother Sonia Gandhi in 2017, had quit on May 25, days after the Congress ended up with just 52 of 543 Lok Sabha seats, pulverized once again by the Prime Minister Narendra Modi-led BJP. But he made it official in his letter today, after which the designation of "President" also vanished from his Twitter bio.
A new Congress president will be chosen "within a week", party sources told NDTV, indicating growing acceptance in the ranks that Rahul Gandhi may not return as their chief.
In his long public farewell to party colleagues, the 49-year-old called for "radical transformation" of the Congress and thanked his party.
"Rebuilding the party requires hard decisions and numerous people will have to be made accountable for the failure of 2019," he wrote, adding that it would be "unjust to hold others accountable but ignore my own responsibility as president of the party."
Appearing determined to relinquish his family's control over the Congress, he also said he had asked a group of people to search for a new president and he would not take part in the process.
"Most of my colleagues suggested that I nominate the next Congress president. While it is important for someone new to lead the party, it would not be correct for me to select that person," he wrote.
The words indicate that a non-Gandhi may take charge of the grand old party that has mostly been headed by members of the Nehru-Gandhi dynasty in its 133-year history.
Rahul Gandhi's defeat in his own traditional Amethi seat in Uttar Pradesh, where he had breezed through effortlessly since 2004, summed up the Congress's collapse.
His letter said he "personally fought the prime minister, the RSS and the institutions they captured with all my being" and the Prime Minister's win "does not negate the breadth of corruption allegations against him".
"My fight has never been a simple battle for political power. I have no hatred or anger towards the BJP but every living cell in my body instinctively resists their idea of India."
He appeared to question whether a free press, an independent judiciary and a transparent election commission were missing in election 2019. "The stated objective of the RSS, the capture of our country's institutional structure, is now complete," he said, referring to the ruling BJP's ideological mentor Rashtriya Swayamsevak Sangh.
In the weeks since Rahul Gandhi first told his party's top decision-makers about quitting, there have been a rash of resignations in the Congress across the country.
Many Congress leaders have not yet given up hope that Rahul Gandhi will reconsider his resignation. "We request Rahul Gandhi to lead from the front to take on the upcoming political challenges," Sachin Pilot, Deputy Chief Minister of Rajasthan, told reporters.
Don't miss the stories
followIndiaVision India News & Information
and let's be smart!