Android 6.0 Marshmallow: Top six features you need to know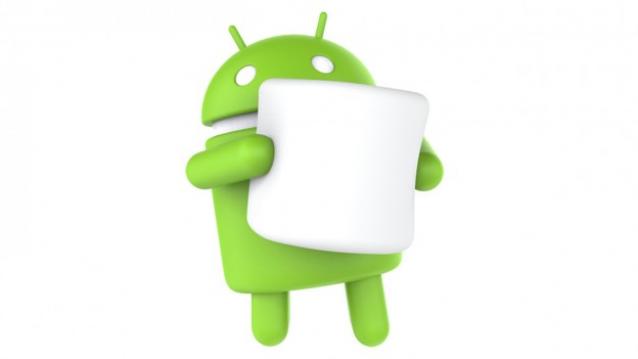 After the guessing game that went on for months, Google has finally announced its next Android iteration will be named after the sweet treat Marshmallow. So, now M is for Marshmallow.
Marshmallow was one of the highly speculated name that fits Google's nomenclature of sweet treats like – Cup Cake, Eclair, Froyo, Gingerbread, Honeycomb, Ice Cream Sandwich, Jelly Bean, KitKat and Lollipop. It beat other probable names like mud pie, mousse, and our very favourite Malai Barfi.
The company revealed the name on its developers blog and alongside also revealed the final Android 6.0 SDK that will be available for download via the SDK Manager in Android Studio. It will bring access to final Android APIs and latest build tools.
"Today with the final Developer Preview update, we're introducing the official Android 6.0 SDK and opening Google Play for publishing your apps that target the new API level 23 in Android Marshmallow," Jamal Eason, Product Manager, Android writes in a blogpost.
Marshmallow brings new platform features such as fingerprint scanner and Doze power saving mode, but along with that also offers new permissions model.
Google Play is also made ready to accept API 23 apps via the Google Play Developer Console. At the consumer launch later this year, the Google Play store will be updated so that the app install and update process supports the new permissions model for apps using API 23.
"Classes for detecting and parsing bar codes are available in the com.google.android.gms.vision.barcode namespace. The BarcodeDetector class is the main workhorse — processing Frame objects to return a SparseArray types," he further adds.
Google has also revaled its new lawn statue similar to the droid seen above.
Needless to say, Android Marshmallow brings new app permissions, custom Chrome Tabs, fingerprint support and improved power management.
Take a look at some of its cool new features announced earlier this year:
App Permissions
The App Permissions got a major overhaul and Google will allow users to decide which permissions they want to allow or revoke, based on when those particular functions are used. Unlike the current implementation, where users have to agree to all app permissions on first install and also for updates, in Android M, users will get notifications asking for permissions only when they are using a particular function in an app.
Google has identified eight parameters including location, camera, contacts and so on, to help you give permissions for these. So for instance, in WhatsApp if you want to send a voice message, the App Permissions tab will pop up, asking you for permission to use the microphone. You can also revoke the permission later if you so wish. Also, app updates will also not ask you for permissions off the bat, unless you are using a feature which needs you to grant that particular app some permission.
Web Experience: Custom Chrome Tabs
The web browsing experience with the Chrome browser also gets a shot in the arm. Chrome Custom tabs, a new feature, that will let you include webviews within a particular app, without the need to switch to the Chrome browser on your phone. The Chrome browser will run atop your app (in case you click on any link within the app). Features such as automatic sign-in, saved passwords, autofill will work on the apps seamlessly. Also the Chrome Custom tab will take up the colours and fonts of the app it is being opened within, to make it seem like a seamless experience. In principle it seems closer to Facebook's Instant Articles, with the difference being that the Chrome Custom tabs will make you feel like you are within the app that you are browsing.
App Linking
Android currently supports the app linking system, also known as Intents, which gives you the choice to open a particular web link in a web browser or an app. Before, if you had a Twitter link in say your inbox and you clicked on it, you got a prompt asking if you want to open the link in your browser or within the Twitter app, which is installed on your phone.
Android M will let developers add in an auto-verify feature within their code, which will help open the link within the respective app (provided the app is installed on your phone). In the background, the Android M OS will verify the link with the app's server and post-authentication will proceed to open the link within the app itself, without asking you where you want to open the link.
Android Pay
This feature will let you make your payments using near-field communication (NFC) and host card emulation techniques for tap-to-pay services. You just need to unlock your phone, keep it near an NFC terminal and your payment is done, without opening any app. Google says when you add in your card details, a virtual account number is created to make your payments. Your actual card number is not shared with the store during the transaction.
According to Google, Android Pay will be pre-installed on AT&T, Verizon and T-Mobile devices and will be accepted in around 700,000 stores in the US which accept contact-less payment. Android Pay will replace the Google Wallet app. Android Pay can also be used to make in-app payments provided developers integrate Pay into their apps.
Fingerprint Support
Android M will standardise the fingerprint sensor support and it is working with various phones to make a standard API to go with their sensors. You can use your fingerprint to authorise an Android Pay transaction, unlock your device or make Play Store purchases.
Power management
Android M will feature a smart power-managing feature called Doze. This feature works by letting system optimally manage the background processes. The OS keeps a tab on the motion detection sensor and if there is no activity for a long time, the system shuts down some processes. Since it is in the Doze stage, the system can still get activated by alarms and high priority notifications. According to Google, this feature has helped increase the standby-time on the Nexus 9 by almost two times over the Android 5.0 Lollipop.
Android M will also support USB Type-C for charging. And considering USB Type-C is has a bi-directional port, you can use this port to either charge the phone as welll as charge another device.
Apart from these main features, some of the other improvements include a better implementation of Copy/Paste function. So in Android M, you will get a floating toolbar just above your selection with the Cut, Copy, Paste options. Direct Share feature will let you share images or links with your most frequently shared contacts or apps, using a single click. Volume controls will also give you a drop-down menu, a feature that is common on the Cyanogen OS.
Don't miss the stories
followIndiaVision India News & Information
and let's be smart!