Brain flushes out damaging molecules during sleep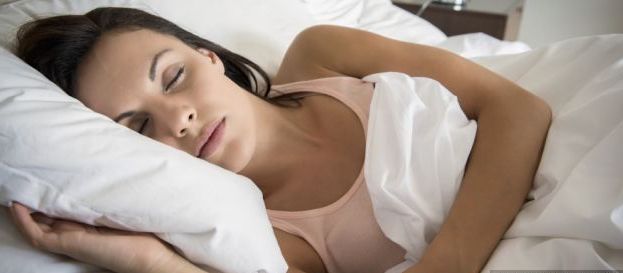 Brain flushes out damaging molecules during sleep
Washington – Researchers, using mice, have showed that the space between brain cells could increase during sleep, which may allow the brain to flush out toxins that build up during waking hours.
Leader of the study, Maiken Nedergaard, M.D., D.M.Sc., co-director of the Center for Translational Neuromedicine at the University of Rochester Medical Center in New York, said that sleep changes the cellular structure of the brain. It appears to be a completely different state.
Their results show that during sleep a plumbing system called the glymphatic system may open, letting fluid flow rapidly through the brain.
Dr. Nedergaard's lab recently discovered the glymphatic system helps control the flow of cerebrospinal fluid (CSF), a clear liquid surrounding the brain and spinal cord.
Initially the researchers studied the system by injecting dye into the CSF of mice and watching it flow through their brains while simultaneously monitoring electrical brain activity.
The dye flowed rapidly when the mice were unconscious, either asleep or anesthetized. In contrast, the dye barely flowed when the same mice were awake.
Then researchers used electrodes inserted into the brain to directly measure the space between brain cells and found that the space inside the brains increased by 60 percent when the mice were asleep or anesthetized.
Certain brain cells, called glia, control flow through the glymphatic system by shrinking or swelling. Noradrenaline is an arousing hormone that is also known to control cell volume.
Similar to using anesthesia, treating awake mice with drugs that block noradrenaline induced unconsciousness and increased brain fluid flow and the space between cells, further supporting the link between the glymphatic system and consciousness.
The results have been published in Science.
Don't miss the stories
followIndiaVision News & Information
and let's be smart!