Carbon monoxide can help amplify effectiveness of chemotherapy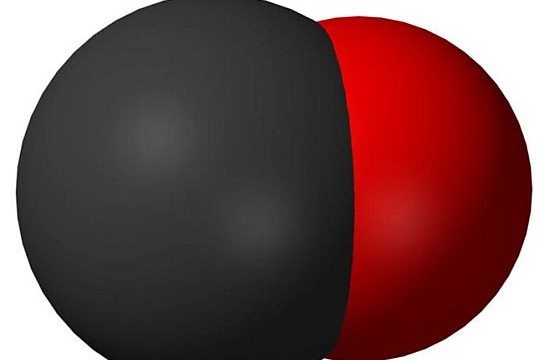 Carbon monoxide can help amplify effectiveness of chemotherapy
Washington – A team of researchers has revealed that the highly toxic carbon monoxide gas, which can be used to treat certain inflammatory medical conditions, may also have a role to play in treating cancer.
The study by the researchers at Beth Israel Deaconess Medical Center show that in cell culture and animal models carbon monoxide (CO) can both prevent tumor growth in prostate and lung cancers and can amplify the effectiveness of chemotherapy.
"We found that in small, carefully controlled doses, CO not only mimicked the effects of chemotherapy agents by blocking proliferation of cancer cells, but also amplified the toxic effects of the chemotherapy drugs doxorubicin and camptothecin to accelerate cancer cell death," senior author Leo Otterbein, PhD, an investigator in the Transplant Institute in BIDMC's Department of Surgery and Associate Professor of Surgery at Harvard Medical School, said.
"Importantly and rather unique is that CO also helped to protect normal tissue from chemotherapy, which is an unfortunate side effect of the treatments," Otterbein added.
Cancer cells are able to alter their metabolism in processing sugars and other energy sources, which enable them to rapidly proliferate and spread. This shift in metabolism is known as the Warburg Effect.
The researcher said that the study indicated that CO essentially induces an 'anti-Warburg' effect, rapidly fueling cancer cell bioenergetics by compelling the cancer cell to increase respiration, which ultimately results in metabolic exhaustion.
The researchers found that exposure to CO sensitized the prostate cancer cells-but not the normal cells- to chemotherapy. CO targeted mitochondria activity in cancer cells as evidenced by higher oxygen consumption, free radical generation and, ultimately, mitochondrial collapse.
The study indicated that CO induces an anti-Warburg effect by rapidly fueling cancer cell bioenergetics, ultimately resulting in metabolic exhaustion. Importantly, CO protected normal cells from DNA damage generated by cytotoxic agents, in part by reducing oxygen consumption and eliciting a hibernation-like state in these cells.
The study was published in the journal Cancer Research.
Don't miss the stories
followIndiaVision News & Information
and let's be smart!