Epigenetic changes behind chronic kidney disease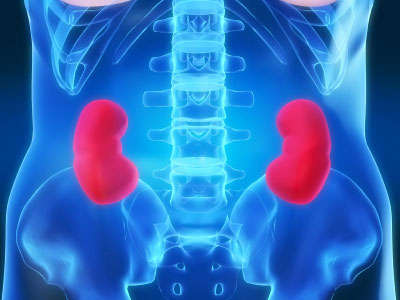 Epigenetic changes behind chronic kidney disease
Washington – Researchers have found, in a genome-wide survey, significant differences in the pattern of chemical modifications on DNA, which affect gene expression in kidney cells from patients with chronic kidney disease.
The research of physician-scientist Katalin Susztak, MD, PhD, associate professor of Medicine in the Renal Electrolyte and Hypertension Division, at the Perelman School of Medicine, University of Pennsylvania, strives to understand the molecular roots and genetic predisposition of chronic kidney disease.
The study by Susztak, and her co-corresponding author John Greally from the Albert Einstein College of Medicine, Bronx, NY, found, is the first to show that changes in these modifications – the cornerstone of the field of epigenetics – might explain chronic kidney disease.
Chronic kidney disease is a condition in which the kidneys are damaged and cannot adequately filter blood. This damage can cause wastes to build up, which leads to other health problems, including cardiovascular disease, anemia, and bone disease. More than 10 percent of people, or more than 20 million, aged 20 years or older in the United States have chronic kidney disease, according to the Centers for Disease Control.
Susztak's lab used human kidney cells that looked almost the same under a microscope, but the way each cell type is affected by the methyl groups was very different. In general, an increase in the number of methyl groups on a gene turns off expression, and a decrease of methyl groups turns on a gene's expression.
Specifically, they found that the differences in the methyl groups were not on promoter regions in the diseased kidney cells, but mostly on enhancer regions, and were also near sequences for important kidney transcription factors. "This all speaks to the importance of these regions in regulating gene expression," says Susztak.
Promoter regions are in front of genes and near the gene they influence. Enhancer regions are farther away from the gene of influence. This difference indicates that the two cell types would likely respond differently to stress.
The study has been published in journal Genome Biology.
Don't miss the stories
followIndiaVision India News & Information
and let's be smart!