How giving sexy gifts can get you better sex!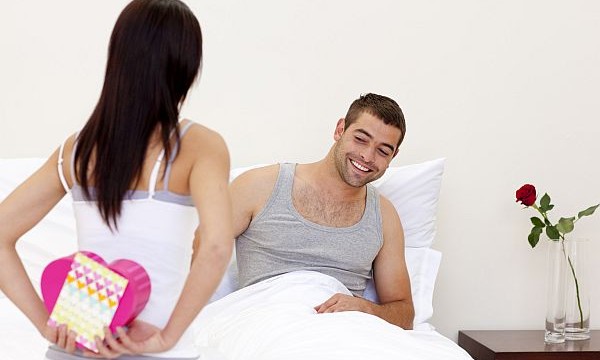 How giving sexy gifts can get you better sex!
Melbourne – A new study has found that a female spider likes to mate with a male spider for a longer period of time if he presents her with a gift as compared to a male who fails to give her a gift.
This is shown in new research from Aarhus University's Spiderlab, where researchers studied what it means for female spiders to receive gifts.
The male's nuptial gift consists of something deliciously edible, such as a fly, which he wraps up nicely in white silk prior to offering it to the female.
Also, if the male spider remembers to bring a gift, he is allowed to provide her with more sperm than if he forgot, and the duration of the copulation is longer.
When a male has mated with a female spider, the sperm is stored in a special organ from which it can be released when the female has eggs to be fertilised.
The female presumably prefers sperm from the gift bearer because it shows that he is resourceful, good at hunting and catching food.
If these are good hereditary traits, the female can transfer the qualities to her offspring by favouring the male.
The study is published in Proceedings of the Royal Society B in an article entitled Sperm storage mediated by cryptic female choice for nuptial gifts.
Don't miss the stories
followIndiaVision News & Information
and let's be smart!