Mars mission: India gets help from South Africa to monitor 'Mangalyaan'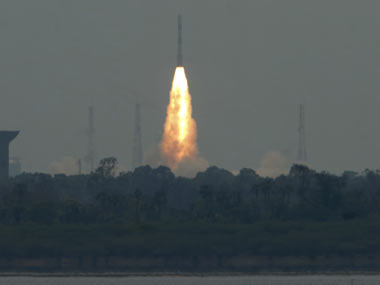 Mars mission: India gets help from South Africa to monitor 'Mangalyaan'
Hyderabad- India is not on its own when it concerns deep space exploration. While the country celebrates the Mars Orbiter Misson (MOM) 'Mangalyaan' of the Indian Space Research Organisation (Isro on its path to the Mars orbit, South Africa too is part of India's big leap into space.
The Hartebeesthoek (HBK) ground station of the South African National Space Agency (SANSA) is providing satellite tracking, telemetry and command services to the Mars mission.
In fact on the big day when the PSLV-C25 with MOM was launched from Sriharikota in Andhra Pradesh on November 5, Sansa's Hartebeesthoek (HBK) ground station did its part for the mission. It received the satellite signal after it was launched in India. The ground station was involved in providing Malgalyaan with transfer-orbit support services subsequently.
There is a reason why the HBK ground station's services were sought by Isro. This is primarily because of its location as it is located closest to the satellite per pass. An Isro scientist Pandey Shyam was deputed to the HBK at the time of the launch of the Mar's Orbiter Mission itself to coordinate with HBK and Indian scientists in Isro.
The fact that the HBK ground station was chosen for support services for 300 launches across the globe is proof enough of the importance of Hartebeesthoek.
Isro scientists, however, had a moment of anxiety when there was loss of data from the South African ground station when the Trans-Mars Injection took place on December 1. For as long as five minutes, Isro had to wait for confirmation from Hartebeeshthoek that the operation had been successful and MOM was into interplanetary space.
Sansa's ground station in Hartebeesthoek near Pretoria was started in 1960. The US agency, Nasa's has chose it as one of the 14 similar Satellite Tracking and Data Acquisition Network stations that were set up in various parts of the globe.
It is from Hartebeesthoek that the MOM's health is monitored. Information and data pertaining to the satellite is continuously sent to Indian scientists at Isro.
Don't miss the stories
followIndiaVision India News & Information
and let's be smart!