Monitor lizard breathes in mysterious way like birds, alligators and dinos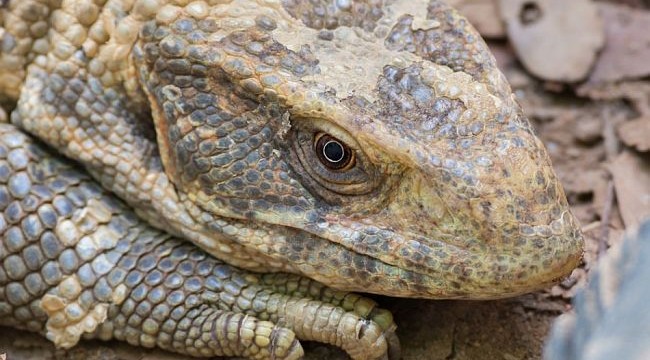 Monitor lizard breathes in mysterious way like birds, alligators and dinos
Washington – A new study has revealed that air flows mostly in a one-way loop through the lungs of monitor lizards-  a breathing method shared by birds, alligators and most probably dinosaurs.
The study by University of Utah raise the possibility this breathing pattern originated 270 million years ago, about 20 million years earlier than previously believed and 100 million years before the first birds. Why remains a mystery.
"It appears to be much more common and ancient than anyone thought," says C.G. Farmer, the study's senior author. "It has been thought to be important for enabling birds to support strenuous activity, such as flight. We now know it's not unique to birds. It shows our previous notions about the function of these one-way patterns of airflow are inadequate. They are found in animals besides those with fast metabolisms."
But Farmer cautions that because lizard lungs have a different structure than bird and alligator lungs, it is also possible that one-way airflow evolved independently about 30 million years ago in the ancestors of monitor lizards and about 250 million years ago in the archosaurs, the group that gave rise to alligators, dinosaurs and birds.
The new study found a mostly one-way, looping air flow in African savannah monitor lizards, Varanus exanthematicus – one of roughly 73 species of monitor lizards – although there was some tidal airflow in regions of the lungs.
That means one-way airflow may have arisen not among the early archosaurs about 250 million years ago, but as early as 270 million years ago among cold-blooded diapsids, which were the common, cold-blooded ancestors of the archosaurs and Lepidosauromorpha, a group of reptiles that today includes lizards, snakes and lizard-like creatures known as tuataras.
The study is published in the journal Nature.
Don't miss the stories
followIndiaVision News & Information
and let's be smart!