NASA's asteroid hunter spacecraft sends first pics after reactivation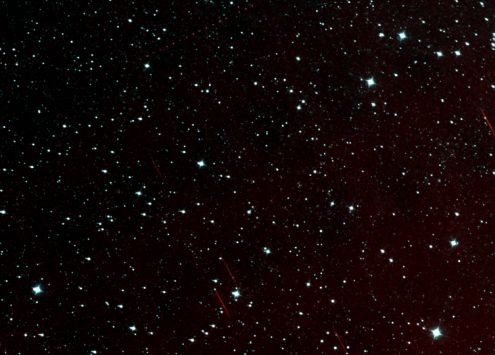 NASA's asteroid hunter spacecraft sends first pics after reactivation
Washington – NASA's Near-Earth Object Wide-field Infrared Survey Explorer (NEOWISE), a probe that made the most comprehensive survey to date of asteroids and comets, has sent its first set of test photos in preparation for a renewed mission.
NEOWISE discovered more than 34,000 asteroids and characterized 158,000 throughout the solar system during its prime mission in 2010 and early 2011.
It was reactivated in September following 31 months in hibernation to assist NASA's efforts to identify the population of potentially hazardous near-Earth objects (NEOs).
Amy Mainzer, principal investigator for NEOWISE at NASA's Jet Propulsion Laboratory (JPL) in Pasadena, California, said that NEOWISE not only gives them a better understanding of the asteroids and comets they study directly, but it will help them refine their concepts and mission operation plans for future, space-based near-Earth object cataloging missions.
She said that the spacecraft is in excellent health, and the new images look just as good as they were before hibernation, asserting that over the next weeks and months they'll be gearing up their ground-based data processing and expect to get back into the asteroid hunting business, and acquire their first previously undiscovered space rock, in the next few months.
Some of the deep space images taken by the spacecraft include a previously detected asteroid named (872) Holda. The images tell researchers the quality of the spacecraft's observations is the same as during its primary mission.
NEOWISE began as WISE. The prime mission, which was launched in December 2009, was to scan the entire celestial sky in infrared light. WISE captured more than 2.7 million images in multiple infrared wavelengths and cataloged more than 747 million objects in space, ranging from galaxies faraway to asteroids and comets much closer to Earth. NASA turned off most of WISE's electronics when it completed its primary mission in February 2011.
Don't miss the stories
followIndiaVision News & Information
and let's be smart!