Researchers develop first functional lung and airway cells from stem cells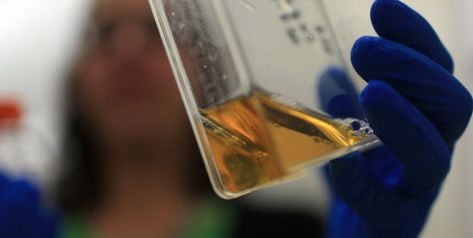 Researchers develop first functional lung and airway cells from stem cells
Washington- Scientists have succeeded in transforming human stem cells into functional lung and airway cells, thus giving way to the possibility of generating lung tissue for transplant using a patient's own cells.
The study by Columbia University Medical Center (CUMC) researchers has significant potential for modelling lung disease, screening drugs, studying human lung development, and, ultimately, generating lung tissue for transplantation.
"Researchers have had relative success in turning human stem cells into heart cells, pancreatic beta cells, intestinal cells, liver cells, and nerve cells, raising all sorts of possibilities for regenerative medicine," study leader Hans-Willem Snoeck said.
"Now, we are finally able to make lung and airway cells. This is important because lung transplants have a particularly poor prognosis. Although any clinical application is still many years away, we can begin thinking about making autologous lung transplants—that is, transplants that use a patient's own skin cells to generate functional lung tissue."
The research builds on Dr. Snoeck's 2011 discovery of a set of chemical factors that can turn human embryonic stem (ES) cells or human induced pluripotent stem (iPS) cells into anterior foregut endoderm—precursors of lung and airway cells.
The findings have implications for the study of a number of lung diseases, including idiopathic pulmonary fibrosis (IPF), in which type 2 alveolar epithelial cells are thought to play a central role.
The study was published in the journal Nature Biotechnology.
Don't miss the stories
followIndiaVision India News & Information
and let's be smart!