Soon, moving cars could be used to measure rainfall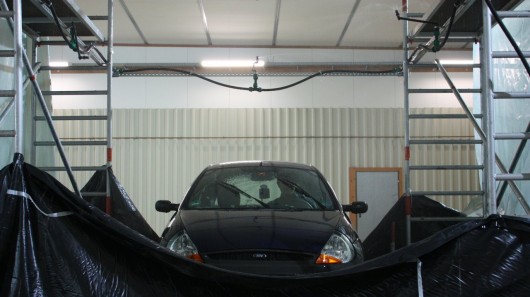 Soon, moving cars could be used to measure rainfall
Washington – Researchers have come up with 'RainCars', an initiative that aims to use GPS-equipped moving cars as devices to measure rainfall.
Rainfall can be very variable across different parts of a region. Conventional rain gauges are accurate, but are often distributed too sparsely to capture much of this variation. Having good information about precipitation is important for flood prediction and prevention, for example.
Project-leader Uwe Haberlandt from University of Hanover in Germany said if moving cars could be used to measure rainfall the network density could be improved dramatically.
Now, with a lab equipped with a rain simulator, the researchers have been able to put their idea to the test. They placed cars with different wiper systems under the rain machine, which uses a sprinkler irrigation system with adjustable nozzles to simulate light to heavy rain, to find out exactly how wiper speed relates to rainfall intensity.
In one set of experiments, an individual in the car adjusted the wiper speed manually, depending on the windscreen visibility.
Lead author Ehsan Rabiei said the experiments have shown that the front visibility is a good indicator for rainfall intensity. But the measurements could depend on the person adjusting the wiper speed so may not be very reliable.
In another set of experiments, the team used the rain machine to test optical sensors that are installed in many modern cars to automate wipers. The sensors use a system of infrared laser beams that detect when drops of rain accumulate on the surface of the device.
Haberlandt said the optical sensors measure the rain on the windshield in a more direct and continuous manner so, currently, they would be the better choice for rain sensors in cars.
Haberlandt clarified that the value of using moving cars to measure rainfall is not about a higher accuracy of rainfall measurements but about a much higher number of measurement points.
The study was published in Hydrology and Earth System Sciences.
Don't miss the stories
followIndiaVision India News & Information
and let's be smart!