BCCI like a sThe PCB should listen to Javed Miandad and stop chasing the purned lover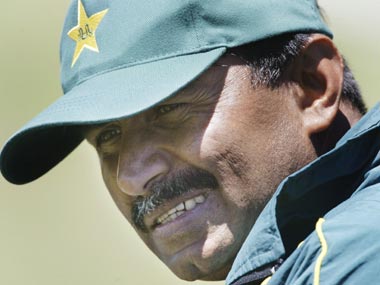 Pakistan great and India nemesis, Javed Miandad, is at it again. At a recent function in Karachi, Miandad advised the Pakistan Cricket Board (PCB) to stop chasing after the BCCI to play a bilateral series.
"Pakistan has always been superior to India in cricket and we have more raw cricketing talent compared to them," PTI reported Miandad as saying. "Their cricket is surviving on money and commercialism. It is good if both countries can resume bilateral ties but not at the cost of our self-respect and pride."While I'll never forgive Miandad for his last ball six in Sharjah that destroyed Chetan Sharma's career (Sharma is a better bowler than he is given credit for), in this instance Miandad is absolutely right (aside from his barb about the talent in the two countries). It would be good for the two countries to be playing cricket – the Eden Gardens Test between the two teams in 1999 is still the largest attended Test in history – but the PCB is going about it all wrong.
Everybody and their dog knows India isn't going play cricket with Pakistan given the state of the relationship between the two countries. No Indian politician is going to do anything that could remotely look like giving in to Pakistan and the BCCI is run by Indian politicians. As board secretary and BJP MP Anurag Thakur told NDTV, "Cricket and terror cannot go hand in hand. Internal security of the country can't be compromised."
And yet this hasn't stopped the PCB from pleading with the BCCI and pointing to the now defunct Future Tours Programme, which had penciled in the two countries playing their first Test series since 2007-08 at the end of the year.
In short, the PCB is acting like a desperate suitor trying to get his crush's attention by any means necessary no matter how many times he has been rebuffed. It's recent statementsm as reported by India Today, that BCCI promised it a series for supporting the Big Three sounds like a jilted lover insisting that marriage had been promised and the other party has no right to back out. The thing is we all know that being needy rarely works. It also gives the BCCI the upper hand because Pakistan is so obviously desperate.The vast difference in the financial situation of the two boards has a lot to do with it, of course. The BCCI is the Manchester City of cricket, capable of outspending its rivals many times over, while the Pakistan team is unable to play cricket in their home country and is deprived of its richest rivalry, in every sense. Pakistan does, in fact, need India more than India needs Pakistan.
But, as Miandad mentions, it makes more sense for Pakistan to accept reality, forget about playing India and concentrate on scheduling matches with the other eight Full Members. Instead of hoping to fill their coffers with one big blockbuster series, Pakistan should focus on turning out a succession of lower-profile but quality series that keep the till ringing, even it doesn't overflow. This wouldn't just preserve the PCB's dignity. If Pakistan can develop credible rivalries with other countries, as India has done with Australia and South Africa, it wouldn't need India as much.
This strategy would save the PCB a lot of energy and effort that is currently being wasted on wooing India, energy that would be better spent trying to convince the Pakistan government to create an environment in which the two countries could play cricket.
What's more, playing hard to get has its advantages too. Who knows, perhaps in the near future it will be the BCCI who comes calling?
Don't miss the stories
followIndiaVision India News & Information
and let's be smart!