Can Suresh Raina do a 'Yuvraj of 2011'? Dhoni answers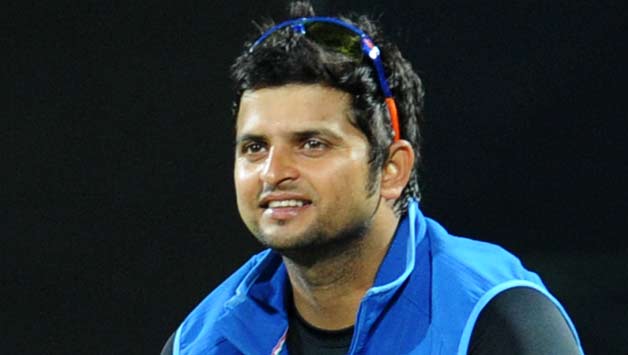 Yuvraj Singh's 15 wickets in the 2011 ICC Cricket World Cup was one of the major factors which contributed to Mahendra Singh Dhoni lifting the coveted trophy but the Indian captain says last edition's 'Player of The Tournament' is no longer as effective as he used to be in the current set-up.
Dhoni points to the change in field restrictions (with only four fielders outside the 30-yard circle) being precisely the reason why India lost "Yuvraj Singh, the handy left-arm spinner."
"If you see, after the rule change happened, Yuvi didn't bowl a lot. We must admit that once the rule change (field rest'iction) happened, it did affect his bowling although he is a regular with the ball in T20s," Dhoni said in context of whether Suresh Raina can do a "Yuvraj of 2011" in the ongoing edition.
Dhoni has never been a big advocate of the four-fielder theory as he feels that a lot of his part-time bowlers including the likes of Sachin Tendulkar, Virender Sehwag became far less effective in changed circumstances.
"In the pre-field restriction days, Viru paaji, Sachin Paaji and Yuvi used to bowl a lot and we depended on them. But they were all part-timers and on good batting tracks, they would find it difficult to bowl well.
"Like Raina is a good option if there is some help from the wicket. Also, he bowls a good line to the left-handers. I felt I needed him during the Ireland game. Like Shikhar (Dhawan) and Rohit (Sharma) are also part-timers but I can only use them when conditions are conducive," said Dhoni.
Since Yuvraj's name is always synonymous with World Cup triumph, Dhoni was also asked to compare Yuvraj's performance with that of Raina's in this edition, the skipper put it down to their different batting positions.
"Look, if you see Yuvi's career, he started at No 5 but as soon as he was doing well, he was batting at No 4. I guess from 2005 onwards, he has always batted at No 4 while Kaif was there at No 5 for sometime and I also batted in that position.
"Now Raina bats at No 5 which is a very key number in terms of context of the game. So it will be difficult to compare, Yuvi and Raina as the batting Nos were not similar," Dhoni explained.
Dhoni did admit that 2015 edition has not been the one for specialist all-rounders as most of them have not got opportunities to showcase their skills with the bat.
"The all-rounders have not got a lot of chance during this World Cup. If you compare with lot of all-rounders (Yuvraj, Dwayne Bravo), who played key role during last World Cup, are not playing this time. Also an all-rounder needs to get a chance to bat between 30th and 35th over. That gives him a chance to score a 50 and also bowl decent number of overs," he said.
"That situation didn't arise till now in this World Cup. They haven't been challenged in their batting although they have got more exposed to bowling. Also every all-rounder is not like Jacques Kallis batting at No 3."
Don't miss the stories
followIndiaVision India News & Information
and let's be smart!