Tendulkar's farewell Test: Sachin's departure intense loss for cricketing world'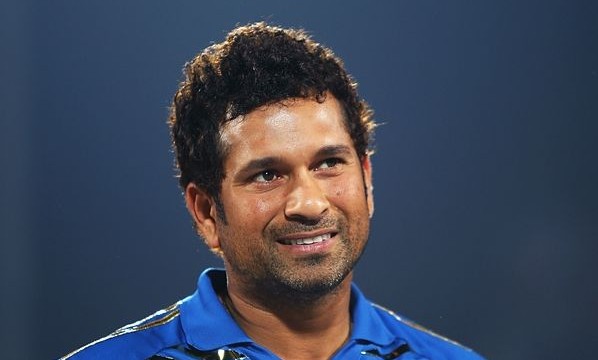 Tendulkar's farewell Test: Sachin's departure intense loss for cricketing world'
Washington – As Sachin Tendulkar plays his farewell Test match in Mumbai, two columnists in the New York Times have paid rich tributes to India's "cricket God" saying there would be an intense sense of loss in the cricketing world after his retirement.
In an OpEd titled "Where the Gods Live On ! … and On" Tunku Varadarajan, a research fellow at the Hoover Institut! ion, noted "Tendulkar, whom everyone calls Sachin, is the most revered cricketer in India."
"In fact, it would be entirely accurate to describe him as the most revered contemporary Indian, or even, with only a pinch of hyperbole, the most revered Indian since Mahatma Gandhi held the nation in thrall."
"Suspend your disbelief and think of him as a cross between Babe Ruth and Martin Luther King," Varadarajan wrote.
"In a land of chronic inefficiency, he was remorselessly efficient; in a land with a global inferiority complex, he was the best in the world; in a land where public figures are strutting peacocks, he was often a picture of painful humility; in a land that thirsts for self-respect, Sachin spelled pride," he wrote.
However, in Varadarajan's view "there has been an unlovely whiff of selfishness in his reluctance to give way to younger players, in his limpetlike clinging to his place, and in his relentless pursuit of milestones."
"But we shouldn't blame Sachin," he added noting, "In any other land, he would have aged, recognized the limitations brought on by age … and moved on. India has not let him do so. It is India, by its corrosive love, that has betrayed Sachin Tendulkar."
In a separate piece titled "Tendulkar Stepping Away From Cricket, but His Impact Remains" Huw Richards wrote "Sachin Tendulkar's ability to generate mind-numbing numbers has survived to the very end of his prodigious career."
Much of Sachin's greatness comes from the fact he consistently fulfilled the expectations he carries in India and among the Indian diaspora, he wrote noting, "Few players have left so comprehensive or so potentially enduring a mark in the record books."
"If there is a doubt where he ranks historically, consider that Tendulkar was the only active player named by Wisden Cricketers' Almanack to its all-time team last month. The sport's leading chronicle had 150 years of c! ricket to choose from," Richards wrote.
Records can be broken.! South Africa's Jacques Kallis or England's Alastair Cook might overtake his test numbers, but Tendulkar's impact will remain, he wrote.
"And if the sense of loss is most intense in India this coming week, it will scarcely be any less in the rest of the cricketing world," Richards added.
Don't miss the stories
followIndiaVision India News & Information
and let's be smart!