Darren Sammy Dropped Himself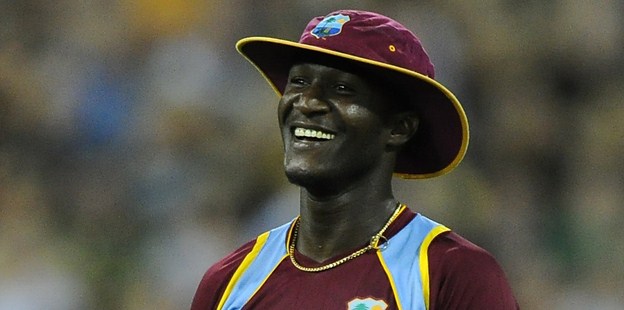 The stripping of the West Indies Test captaincy from Darren Sammy, and his subsequent resignation from the longest format of the game, is more significant in the evolving story of Caribbean cricket than the casual observer may believe.
Darren Sammy is unique. Nowhere in the long history of West Indies cricket has there ever been anyone whose story matches his. Floyd Reifer comes close, but no other less 'glamorous' captain has ever led West Indies in any form of the game. No other man who has ever gone out to spin a coin for any West Indies team has ever been less rated as a player by the general public. (That includes even when West Indies had to field weakened teams and new captains, whether because of World Series cricket or player strikes.)
West Indies cricket has always gone for captains who were star players, or, going back 80 years, skippers whose social status, mainly from colour and prestige, couldn't be questioned. Darren Sammy broke the mould. For the first time, here was a journeyman steering the ship, a blue-collar worker suddenly thrust into the role of being company CEO!
The reason behind appointing Sammy might elude the student of West Indies cricket in decades to come. They will look at his modest record and wonder how he came to the position he did. They will have a right to be puzzled, but those of us who lived through it know why it happened.
In the decade or so leading up to the appointment of Sammy, West Indies cricket was at an all-time low. Not only were the results disastrous, but there appeared to be a lack of will by the players involved. There were the occasional moments of triumph, but too often, the players gave the impression that they were merely going through the motions. They said "present" when the register was marked, but their minds were not really at school.
Lack of pride became standard in describing the team. West Indian people could "stomach" the losses, they were losing for years before anyway, but the average West Indian fan became disillusioned with what he thought was a distinct lack of effort.
It was into this cauldron that the most high-profile job in the Caribbean was thrust on Sammy. His ability to make runs and take wickets and catches was important, but just as crucial was the way he played. Here was someone who appeared to put his all into the game, someone who gave the impression that it mattered when we weren't doing well, and who really wanted to win.
It was a refreshing change, and for a while his enthusiasm, energy and never-say-die attitude appeared to rub off on his teammates. We were still losing, but it seemed we were prepared to fight. The Twenty20 World Cup win a couple of years ago was the highlight of Sammy's reign. The team looked competitive, but more than anything else, they looked happy and about business.
Don't miss the stories
followIndiaVision India News & Information
and let's be smart!