Former players want Fletcher out, question Dhoni's captaincy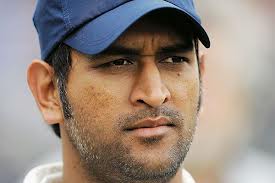 India's beleaguered cricketers have come under sharp criticism from former players who called for coach Duncan Fletcher's immediate ouster while questioning Mahendra Singh Dhoni's captaincy in the Test series against England that culminated with an innings and 244 runs annihilation at the Oval.
The players were critical of Fletcher's role in the embarassing defeat, saying his contribution was "zero" and it was high time that he be replaced.
"What was Fletcher doing after we won the Lord's Test on a difficult pitch? This is where he lacked imagination in keeping the lead. Yes, I think Fletcher has to go," said former captain Ajit Wadekar.
India's woeful performances touched a new low as they succumbed to their heaviest Test defeat in 40 years in a match that got over well inside three days, gifting away the series to England 3-1.
Regarding Dhoni, Wadekar said, "He changed his technique and batted well. But why he did not change his tactics as captain foxes me. For example not keeping a third man where half the runs were scored. Also in team selection, (Ravichandran) Ashwin should have played from the first Test. Wonder why he did not."
Former batting great Gundappa Viswanath felt Dhoni often hopes for a miracle to bail his team out of difficult situations.
"I'm not happy with his keeping and captaincy, he's got his own mind. He always keeps repeating that. He always expects a miracle. Miracles cannot happen all the time. It happens once in a blue moon," Viswanath told PTI.
Ex-spinner Erapalli Prassana said, "I am categorically saying that Fletcher's contribution to the team was a big zero."
Another former captain Kris Srikkanth too felt the same about the under-fire coach. "Fletcher has not contributed anything for the team." Former middle-order batsman Chandu Borde, who led India in one Test, criticised the technique of the current lot.
"I am surprised these youngsters did not change their technique which a player like (Alastair) Cook did after England's defeat at Lord's by standing a few feet outside the crease to counter Bhuvaneshwar Kumar's swing bowling
"What can a player do if you don't implement what is told to you. He cannot bat for you. Their confidence got low as the series progressed, bogged down by failures."
Former player Anshuman Gaekwad too, was critical of Fletcher. "I've been a coach in the past and a coach must look into this and rectify. I don't know what's wrong. If the coach is telling them it's not working, then probably the boys are not listening. If that is the case, then what's the point of having a coach there?
"You can take a horse to the water but cannot make him drink. Ultimately the players have to perform. I agree he has to be blamed but batsmen are to be blamed equally for the series," Gaekwad said.
Don't miss the stories
followIndiaVision News & Information
and let's be smart!