I hadn't planned for India, says Nicolas Anelka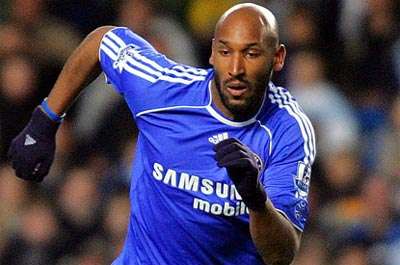 PANAJI: There has been some criticism that the Indian Super League has attracted ageing superstars but you cannot say the same about Nicolas Anelka. If not for the ban, Mumbai City FC's French striker could have so easily been playing in the English Premier League. As the Euro 2000 winner prepares to take field in a competitive match for the first time in 10 months after serving a five-match worldwide ban, the striker opens up exclusively to TOI. Excerpts…
It's been almost a year that you last played a competitive match. Are you hungry and determined to play your first game for Mumbai City FC?
Yes, very much. I have been working hard. Now I am happy to be here with the team and I hope the team will be better.
Mumbai City, everyone feels, has the best team on paper but they have lost twice in three games already.
In football, you can never predict who will win. Even if we have a good team, there are other good teams and players in the ISL. It's true we lost two matches but like I always say, the league is not a sprint but a marathon. We have to finish in the top four and we will see what happens once we get there.
You played for 11 clubs in six different countries. At Arsenal, you were just 17 and at Real Madrid, you were surrounded by Galacticos. Where did you enjoy playing most and why?
I played mostly for English clubs and I enjoyed myself everywhere. It was my choice to represent these clubs, and even though I had some hard times in clubs like Real Madrid or even Juventus, I enjoyed my time in Spain and Italy. There is no special (attachment) with any club. I love all the clubs I play for.
You played with several great players at different clubs. Who remains your favourite?
There is only one player who I like and it's Ronaldo, the Brazilian Ronaldo. He is the only one who made me love football more than anyone else.
Your relationship with managers has often been frosty. Who is the manager that understood you the most and brought the best out of you?
I think Arsene Wenger was good for me. He signed me (from PSG) and made me what I am today. He gave me a chance and I took it. After him, I think Kevin Keegan was good. He was a striker, so he understood me well enough. Then I have to make a mention of Carlo Ancelotti at Chelsea. He is clever, won everything as player and manager and brings the best out of players. When he speaks, he makes you feel good and, for me, he was special to work with.
Throughout your career, the media has not really been kind to you. Do you believe there are only a few who understand you, and those who don't, have no clue about the kind of person you are?
I do not need to show who I am to the people who do not know me. I am shy, quiet and like spending time with my family. I want to keep my personal life private. The press do not understand that and they want me to be someone else, which I can't be. You cannot force me. That's why they write what they do and I understand it's part of the job. My family and friends know the kind of person I am and that's important to me.
The Indian Super League (ISL) ends in December and the international transfer window opens in January. What do you intend to do after your contract with Mumbai City FC is over?
I have no idea what I am doing next. I left Chelsea after almost 15 years of professional football and I wanted to be more relaxed in my career. There is a lot of travelling, pressure and stress (in professional football) and that's one reason I decided to go to China. Even coming to India was not planned. Something cropped up and I accepted it. May be, I will continue playing but I will see the opportunities and then choose.
Don't miss the stories
followIndiaVision News & Information
and let's be smart!