India may have picked Ishant but they should play Umesh against WI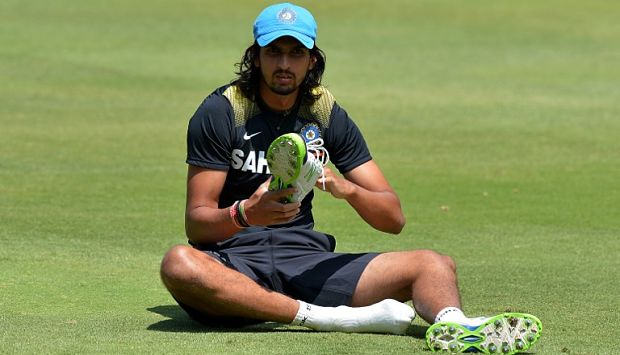 Here we go again. Ishant Sharma and his Herculean hair are back in the India one-day thanks to an injury to Mohit Sharma. Ishant hasn't played an ODI since New Zealand in January. He wasn't picked for the England tour and he wasn't originally picked to play the West Indies.
Yet instead of being bold and picking a new face – Ishwar Pandey or Varun Aaron come to mind – India's selectors have gone back to a bowler they didn't think was good enough to be there in the first place.What kind of messages does that send to those toiling away in Ranji Trophy and the Deodhar Trophy? Do the selectors really think there are no better one-day bowlers in India than Ishant? Sadly, we will never know because the selectors don't have to explain themselves to anyone. Their decisions are clouded in more secrecy than the erstwhile Kremlin.
What we do know is that Ishant is the same bowler he has always been. His career average in ODIs is 31.44. His career strike-rate is 32.9. His career economy rate is 5.72. Over the last two years, those respective numbers are 30.26, 31.7 and 5.71. What has changed is that he was not worthy of selecton on Saturday but was on Friday.
You also get the feeling that if Ishant is in the squad, he will end up in the playing XI. There is no benefit to just having him in the squad to make up the numbers. He isn't a Zaheer Khan like-figure who can pass on wisdom to younger bowlers. MS Dhoni still needs to tell Ishant how to bowl.
But playing Ishant would only compound the error of picking him. Mohit's injury is the perfect excuse to turn Umesh Yadav loose and tell him this is chance to claim a spot in the side for himself. Let's give him a run of four games and tell him not worry about anything except hitting the offstump as hard as he can.
There is a psychological risk to playing Ishant too. Leaving Umesh on the bench signals that that team management – MS Dhoni and the coaches in particular – have no faith in him. It also begs the question why Umesh was picked in the first place.
If Umesh can find his radar against the West Indies, then India will have an Agni Astra in their quiver for the 2015 World Cup in Australia, where pace and bounce are traditionally been crucial. If he doesn't, then India will know they must turn elsewhere – perhaps to Aaron – for a genuine fast bowler.
MS Dhoni has said India is trying to balance the twin objectives of winning the series and preparing for the World Cup in Australia. Playing Ishant would do nothing to advance either goal. Harnessing Umesh's potential, however, could do wonders both home and away.
Don't miss the stories
followIndiaVision News & Information
and let's be smart!