Indian Grand Prix set to return in 2016, says Bernie Ecclestone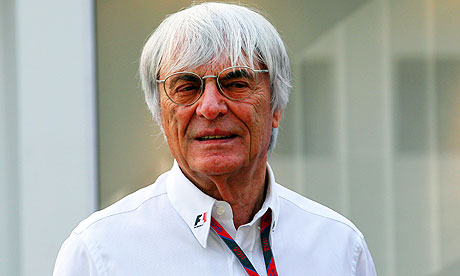 The Indian Grand Prix is expected to return in 2016 as a "fruitful" meeting between Formula One boss Bernie Ecclestone and race promoters has prepared the ground for the comeback of the high-profile event.
The meeting was held on the sidelines of the inaugural Russian Grand Prix in Sochi, last month.
The Indian Grand Prix was dropped from the 2014 calendar after three successful seasons, owing to tax and bureaucratic hurdles, leaving fans and experts to wonder whether the elite global eThe issues surrounding the Grand Prix remain but Ecclestone-led Formula One Management (FOM) and race promoters Jaypee Sports International (JPSI), headed by Sameer Gaur, first want to honour the five-year contract and then work on securing the long-term future of the event.
"We (Sameer and I) had a good meeting in Russia. I was assured that the tax and other related problems will be sorted out in due course and then we are good to go back. It is too late for 2015 now, so we are working on 2016," Ecclestone said from his London office.
Gaur, on his part, said, "Formula 1 remains very important for us. Unfortunately, because of the circumstances we could not do the race this year but I see the situation improving soon. The important thing is that we and FOM are on the same page. 2015 looks tough as the calendar is more or less final, so we should look at 2016 as the year for the race."
Only time will tell how Ecclestone accommodates India on the ever crowded calendar. 2014 will see 20 races with the return of Mexico round and the number could up to 22 in 2016 with India and Azerbaijan waiting to host the F1 caravan.
While talking about circumstances that led to race's exclusion this season, Gaur was referring to a major tax case concerning JPSI and UK-based Formula One World Championships Ltd, which is heard by the Bombay high court.
Before the first race took place in 2011, F1 had moved Authority of Advanced Ruling (AAR) to ascertain whether its income is taxable in India. The ruling is still awaited.
Besides the tax problems, there are substantial costs involved in staging a F1 race season after season. JPSI is believed to have paid around USD 40 million each for the first three years as licensing fee to FOM. As it is, the reputed Jaypee Group, which JPSI is part of, has accrued massive debts.
Though Gaur would love to see reduction in the hefty licensing fees, he insists sorting out tax issues is a must.
"Those tax related issues need to be resolved. The issue is under jurisdiction of the tribunal, therefore, it will not be wise to speak further on the matter. It concerns us as well as FOM. Since there is a lot of time left before the next race, I am sure these issues will be resolved well before that," said Gaur said in a candid chat.
He also responded to Ecclestone's claim that JPSI has not fully honoured the financial commitments under the contract. "All parts of the contract have been complied. I can't comment on what he said," said Gaur.
Also, JPSI's job will become a lot easier if the Grand Prix gets government backing. Most races on the existing calendar are government-funded whereas in India motor racing is not even considered a sport.
Without specifying what kind of support he is seeking from the authorities, Gaur said the government's involvement could result in a win-win situation for all.
"We have signed a contract with FOM for five years and we will honour it. Beyond that, we will have to wait and see how things change. We organised three races in full harmony, full collaboration with FOM, Government of India and the state government.
"We will go the central government again in due time, once we are closer to the race time (in 2016), we will go. It could be a win win situation. F1 is right up there with hosting Olympics or Football World Cup and its presence can only benefit India," Gaur concluded.vent will comeback at all. The race has already been ruled out for 2015.
Don't miss the stories
followIndiaVision News & Information
and let's be smart!