'My [100m] record is pretty much out of reach'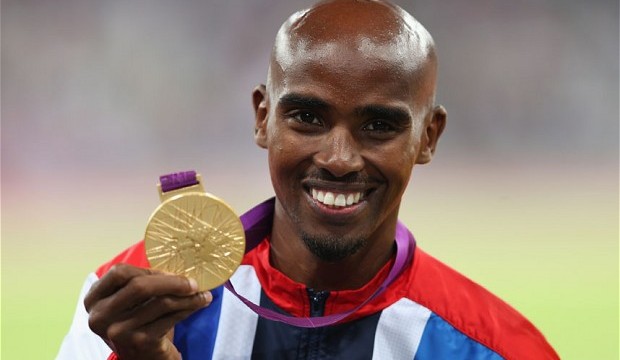 Mo Farah says Usain Bolt is his inspiration
He does not so much walk on to a stage as swagger around it, trailed by a cloud of celebrity dust; his self-confidence borders on cockiness but it feels nothing but endearing; and when he speaks, with disarming charm, the applause is never-ending.
It helps, of course, when you're the fastest man on the planet, but Bolt is every inch an entertainer. "I could make anything look good," he smiles, and no one disagrees. With an awestruck crowd in attendance, the Jamaican addressed the press on his maiden visit to India here on Tuesday, discussing a range of subjects.
Excerpts:
His 100m world record (9.58s): It's pretty much out of reach. I'm not bragging. As an athlete over the years, I've watched world records go and go. When you start breaking records, you're breaking it by 10/100ths of a second, you start pushing the boundaries. If you want to be as great as me, you've got to push as hard as me. That's the way I look at it. I think it's going to stay there for a long time.
Goals: Before I retire, I want to go under 19 seconds in the 200m (his record is 19.19s). It will be a milestone. I've always wanted to run sub-19. The 200m is a lot more technical. There is room for improvement. And while pushing for the 200, it will help me attack the 100m also.
Who'd win a 100m race among cricketers? Definitely not Chris Gayle! Man, he's slow. I tell him all the time: 'Stop trying to run… you'll pull your hamstring'. I'd put my money on A.B. de Villiers — that guy is proper quick.
Jamaica's athletics riches: It's all about the main sport. In India, a lot of youngsters might have the talent to run but they'll never find out because they want to go to cricket. In Jamaica, everybody wants to run so we find a lot of talent. It's all about making the sport attractive to the younger generation. In Jamaica we have boys' and girls' championships where all the schools come together and compete.
Love for cricket: I watched a lot of cricket as a kid. We had two TVs in the house. One was in my room and the other in my parents' room. My father was a huge cricket fan and he couldn't watch the matches at strange times with my mother sleeping. So he used to watch them in my room and keep me awake.
Choosing athletics over cricket: Blame my father for that. When I was in school I had two options — cricket or athletics. I chose track because my father said there would be less competition to make it into the national team.
Don't miss the stories
followIndiaVision News & Information
and let's be smart!